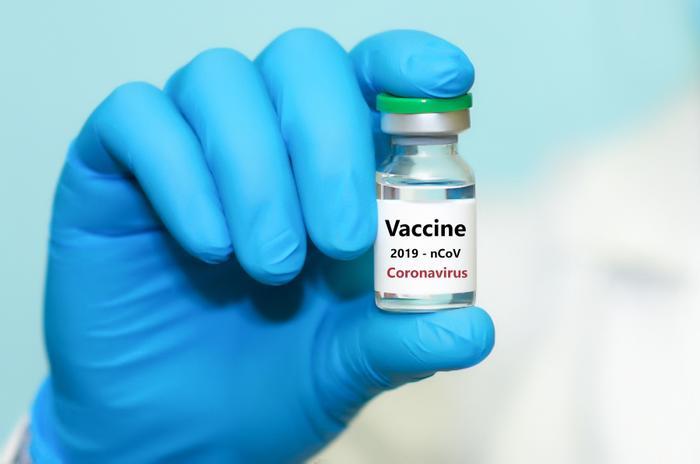 Coronavirus (COVID-19) tally as compiled by Johns Hopkins University. (Previous numbers in parentheses.)
Total U.S. confirmed cases: 2,026,073 (2,009,238)
Total U.S. deaths: 113,883 (113,209 )
Total global cases: 7,550,933 (7,432,275)
Total global deaths: 422,136 (418,052)
Polio vaccine could help against COVID-19
Health experts writing in Science Magazine say it's possible that an existing polio vaccine could prove effective against the coronavirus (COVID-19). They point out that the vaccination given to children also protects against some other infections.
The authors say the polio vaccine, which is given orally, uses a weakened version of the polio virus. They say these types of vaccines normally produce a strong and long-lasting immune response.
Should the polio vaccine prove to be effective against the coronavirus, experts say it could be quickly deployed since it's cheap and widely available.
Oregon hits the pause button
Gov. Kate Brown has announced a seven-day pause on reopenings in the state after a spike in new coronavirus cases. The state is experiencing an increase in positive cases after easing restrictions on outdoor activities in early May and reopening retail stores on May 15.
"This one-week pause will give public health experts time to assess what factors are driving the spread of the virus," Brown said in a statement on Twitter. "I will use the data we see in the next week to determine whether to lift this pause or extend it.
Restaurant sales are rising
From fast food to the priciest steak house, restaurants got hammered by the coronavirus. While most were able to pivot to take-out and delivery only, sales haven't come close to what they enjoyed before the pandemic.
That may now be changing. In states that have begun to lift restrictions, restaurants are reopening dining rooms, but at reduced capacity and with other health safety measures in place. 
An NPD Group report shows restaurant transactions at the end of May were 18 percent below the year before, the first time the decline has been below 20 percent.
Alaska offers alternative to 14-day quarantine
Alaska hasn't had that many cases of the coronavirus, and state officials want to keep it that way. They've been requiring people entering the state to self-quarantine for 14 days.
The Alaska Department of Health has now revised that mandate, saying travelers entering the state may enter Alaska without undergoing a 14-day quarantine if they:
Provide proof of a negative COVID-19 test result taken within 72 hours of departure; tests taken up to five days from departure will be accepted, but travelers need to take another test upon arrival; or

Test upon arrival in Alaska, maintaining quarantine at their own expense until test results are known; or

Belong to the critical infrastructure workforce and follow their company's protective plan on file with the state; or

Previously had COVID-19, are recovered, and can provide evidence of both.
Consumers give the Postal Service some love
People love to complain about the U.S. Postal Service (USPS) but the USPS is getting some respect during the pandemic. When The Harris Poll asked consumers to name the most essential companies during the shutdown, the USPS was number one.
The rest of the top 10 essential companies selected by consumers are, in order;  Clorox, Google, United Parcel Service, Walmart, Amazon, Purell, Microsoft, FedEx, and CVS.
"When they needed it the most, Americans put their trust in the business community to help them through COVID-19," said John Gerzema, CEO of The Harris Poll. "We've seen widespread approval of the corporate response to the pandemic – whether pivoting to different goods and services, reinforcing supply chains, or seeking cures for the deadly virus."
Around the nation
Florida: Attorney General Ashley Moody has issued a consumer alert about a new scam targeting seniors with offers of fake COVID-19 grants. Scammers are contacting seniors via Facebook Messenger, email, and text message to offer these sham grants and request upfront payment as insurance for the expedited delivery of grant money.

Georgia: Gov. Brian Kemp has renewed the public health state of emergency, which will continue through July 12. That means the state's price-gouging regulation is back in force. "Our office will not tolerate attempts to use this public health crisis to exploit consumers," said Attorney General Chris Carr.

Minnesota: Movie theaters in the state are now allowed to reopen but are limited to 25 percent capacity. Mann Theatres plans to reopen its 12 theaters on June 26 after establishing social distancing protocols.