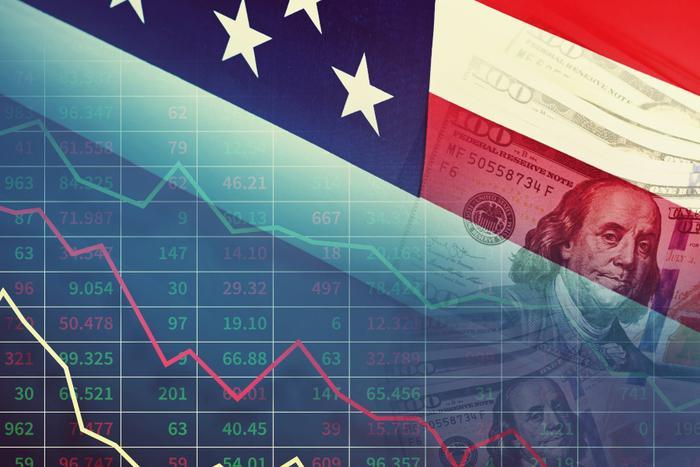 Coronavirus (COVID-19) tally as compiled by Johns Hopkins University. (Previous numbers in parentheses.)
Total U.S. confirmed cases: 5,540,022 (5,494,239)
Total U.S. deaths: 173,415 (172,048)
Total global cases: 22,473,382 (22,194,929)
Total global deaths: 789,103 (782,228)
Consumers' COVID-19 caution is holding the economy in check
The minutes from the last Federal Reserve meeting show that policymakers are concerned about the economic damage caused by the coronavirus (COVID-19). Officials fear that it might take years to recover, and consumer behavior in the wake of the pandemic may be part of the reason why that's the case. 
A new study by the University of Southern California (USC) Center for the Digital Future shows that most Americans are not comfortable resuming daily life outside the home, and a quarter say they will do nothing in public until a vaccine is found.
The study, conducted in June, found that other than grocery shopping, most people are uncomfortable being in public right now. Only 41 percent would see a doctor for a non-urgent appointment, and only 39 percent would shop in a retail store. Only 11 percent would be willing to take an airline flight.
Unemployment claims are growing again
The Labor Department reports that initial claims for unemployment benefits totaled 1.1 million last week, a disappointment after claims had dipped below the 1 million mark during the previous week.
The surprising increase came as Federal Reserve policymakers worried about the coronavirus' impact on the economy, especially since Congress has been unable to reach a compromise on extending relief, which expired at the end of July.
Economists point out that it has now been four weeks since the extra $600 a week in unemployment benefits ran out. Democrats have pushed for maintaining the full amount while Republicans have advocated for about a third of that.
Colleges are tacking on COVID-19 fees
If college costs weren't high enough already, students returning to campus this fall are facing new fees to pay colleges' costs of dealing with the coronavirus pandemic. The fees pay for everything from extra cleaning to administering COVID-19 tests.
CNBC's round-up of the extra charges found students at Merrimack College in North Andover, Massachusetts will pay a "COVID-19 mitigation fee" of $950 a year. Out-of-state students at the University of Michigan will see fees go up across the board, including a $50 "health and safety fee." Even then, colleges may still be looking for money.
"A significant number of colleges will not be able to come out of this academic year financially soluble," said Hafeez Lakhani, founder and president of Lakhani Coaching. "The equation simply doesn't balance."
Growing doubts about school safety
A survey led by researchers from several universities found that nearly two-thirds of Americans do not believe it is safe for K-12 students to return to school this year. Only 31 percent of participants in the nationwide survey believed returning to school is very safe or somewhat safe.
The survey also found significant demographic variations in answers. Women, people with lower incomes, non-whites, and Democrats were less likely to consider sending their children back to school this fall.
"Across the U.S., schools and parents are debating whether to choose face-to-face, online or hybrid learning for K-12 students this fall," said co-author Katherine Ognyanova, an assistant professor of communication at Rutgers University. "Each option has benefits and risks as both community health and quality education hang in the balance. Given the high uncertainty and regional differences, decisions are likely best made locally on a case-by-case basis."
Taco Bell changing restaurant design for COVID-19
New Taco Bell restaurants will look a little different from current ones. The Yum! Brands franchise expects that lasting changes will be brought about by COVID-19, so new restaurants will feature two drive-thru lanes. Customers will also be encouraged to place orders ahead of time.
"With demand for our drive-thru at an all-time high, we know adapting to meet our consumers rapidly changing needs has never been more important," said Taco Bell President, Global COO, Mike Grams. "The Taco Bell Go Mobile restaurant concept is not only an evolved physical footprint but a completely synchronized digital experience centered around streamlining guest access points. For the first time, our guests will have the ability to choose the pick-up experience that best fits their needs, all while never leaving the comfort of their cars."
Around the nation
Connecticut: After coronavirus outbreaks shut down the University of North Carolina and Notre Dame, officials at the University of Connecticut are playing hardball. They've expelled several students from their dorms after videos on social media showed them partying in crowded dorm rooms without masks.

Texas: Some faculty members at Sam Houston State University are expressing concern for their safety after school officials ruled that they must provide in-class instructions if that's what students want. "As faculty, we are paid to teach in person," a memo from the provost said.

Massachusetts: State health officials have mandated that all children attending public education institutions in the state this fall must get vaccinated against the flu. The move is viewed as a way to mitigate respiratory illnesses during the COVID-19 pandemic.