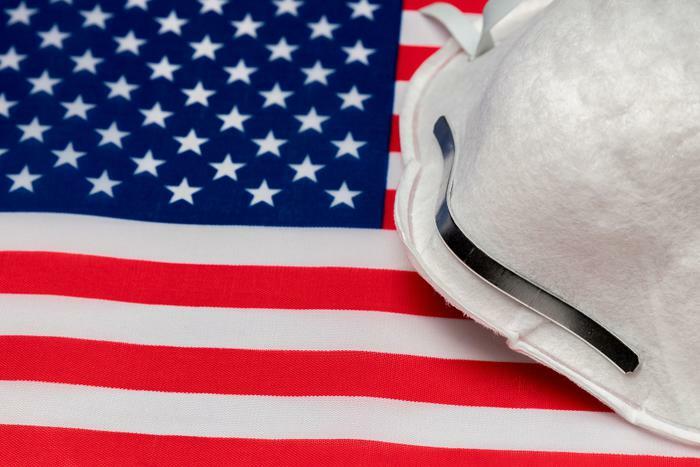 Coronavirus‌ ‌(COVID-19)‌ ‌tally‌ ‌as‌ ‌‌compiled‌‌ ‌by‌ ‌Johns‌ ‌Hopkins‌ ‌University.‌ ‌(Previous‌ ‌numbers‌ ‌in‌ ‌parentheses.)‌ 
Total‌ ‌U.S.‌ ‌confirmed‌ ‌cases:‌ 34,542,716 (34,453,851)‌
Total‌ ‌U.S.‌ ‌deaths:‌ 611,062 (610,912)
Total‌ ‌global‌ ‌cases:‌ 194,945,610 (194,354,288)
Total‌ ‌global‌ ‌deaths:‌ 4,172,379 (4,163,220)‌
CDC to reportedly reverse mask guidance for the vaccinated
The Centers for Disease Control and Prevention (CDC) is reportedly changing its guidance on masks for people who are fully vaccinated. The New York Times reports that the agency now believes some vaccinated people should wear masks in indoor public buildings like supermarkets.
The agency issued guidance in May that said fully vaccinated people did not need to mask up. The move caught many businesses off guard but most quickly adopted that policy.
Just last week, the CDC said it had no plans to revise its guidance unless there was a significant change in the science. Federal health officials reportedly met over the weekend to review new evidence.
Former CDC director says it's about to get a lot worse
Many states are seeing a large increase in COVID-19 cases, but former CDC director Dr. Tom Frieden says it may get worse. As the Delta variant spreads, Frieden says cases could increase four-fold in the next four to six weeks.
"We're heading into a rough time. It's likely, if our trajectory is similar to that in the United Kingdom, that we could see as many as 200,000 cases a day," Frieden told CNN. 
While cases may surge, Frieden doesn't expect a similar increase in deaths, as the U.S. experienced early in the pandemic. He says the number of people who have been vaccinated, especially the most vulnerable population, will keep the death toll low.
As America recovers, sales of Lysol fall
A year ago, germ-conscious consumers snapped up every available bottle of Lysol disinfectant, and Rickett Benckiser Group, the company that makes it, posted record sales in 2020. But in a sign that things have changed, the company reports that sales in 2021 pale in comparison.
"We are seeing shifts in behavior," said CEO Laxman Narasimhan. "What we did see in Q2, in the U.S. in particular, was a tail off that was higher than we thought."
Rickett's second-quarter earnings report showed a 1% decline in overall like-for-like sales. The company warned investors that they should be ready to see lower sales growth in the current quarter.
Around the nation