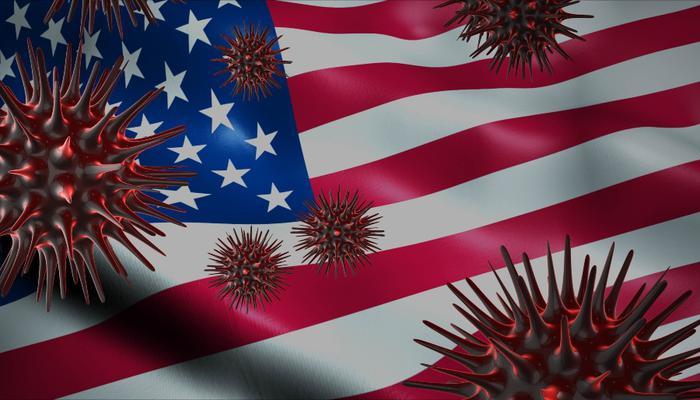 Coronavirus (COVID-19) tally as compiled by Johns Hopkins University. (Previous numbers in parentheses.)
Total U.S. confirmed cases: 9,220,933 (8,955,035)
Total U.S. deaths: 231,125 (228,808)
Total global cases: 46,688,370 (44,192,450)
Total global deaths: 1,202,605 (1,183,400)
Cases rise but death rate stays steady
Cases of the coronavirus (COVID-19) are escalating quickly across much of the country, but, fortunately, deaths from the virus appear to have leveled off. A ConsumerAffairs analysis of data compiled by Johns Hopkins University shows that there were about 24,000 deaths in October, just slightly more than the number recorded in September.
New cases of the virus, however, are rising at a rapid pace. The U.S experienced a record spike over the weekend, with more than 81,400 new infections recorded on Sunday. That moves the seven-day average of new cases past 81,000 for the first time ever, according to CNBC.
Health officials say deaths may be lower because more young and healthy people are among the latest to be infected. Treatments have also improved in recent months.
Virus may be more contagious than before
Doctors are warning the public to keep wearing masks and stay out of crowds. New research suggests that the coronavirus could be genetically mutating, making it more contagious than it was in the beginning of the pandemic.
A study of thousands of COVID-19 patients in Houston found that the virus was accumulating genetic mutations, and one of those mutations may be making it more likely to be transmitted from one person to another.
According to the study in the journal mBIO, that mutation, called D614G, is located in the spike protein that provides entry into cells. It's reportedly the largest peer-reviewed study of SARS-CoV-2 genome sequences in one metropolitan region of the U.S. to date.
Strain on hospitals is growing
Across the U.S., almost 50,000 people are being treated for COVID-19 in a hospitalBut with cases on the rise, health officials are worried that the number will grow. For the first time since April, health experts are worried that hospitals will be overwhelmed.
Hospital admissions rose in 47 states last month, according to the COVID-19 Tracking Project. The arrival of cold weather, forcing more people indoors, has the potential to make things worse.
"We're right at the beginning of what looks like exponential growth in a lot of states," Dr. Scott Gottlieb, former commissioner of the U.S. Food and Drug Administration (FDA), said on CBS's Face the Nation. "This is very worrisome as we head into the winter."
UCLA scientists reinforce plea to wear masks
Even though some people have resisted the call to wear face-coverings in public, scientists at UCLA Health say it offers the best protection currently available against the disease.
"Overwhelmingly, Infectious Disease and Public Health experts recommend the use of masks in order to prevent the transmission of SARS-CoV-2, the virus that causes COVID-19," said Dr. Annabelle De St. Maurice, co-chief infection prevention officer for UCLA Health. "Data demonstrate that masks reduce viral shedding by infected individuals and prevent uninfected individuals from getting sick."
The doctors say masks are most helpful in preventing sick people -- even those not yet showing symptoms -- from spreading the virus.
Clorox reports blowout earnings
Clorox reports that its revenue climbed 27 percent in the latest quarter, which should come as no surprise since its cleaning products seem to be purchased as soon as they land on store shelves.
Demand for Clorox products continued to soar throughout the summer months as consumers sought bleach and disinfectant wipes. Its grilling business also saw sales more than double as more consumers barbecued outside during the pandemic. 
"Our priority remains maximizing the supply of our products — leveraging all available resources to help ensure people can access what they need — and continuing to play 100 percent offense on all our businesses, with a focus on delivering value and innovation that allows us to convert new users to loyal consumers," said Clorox CEO Linda Rendle.
Around the nation
New York: New quarantine rules for travelers from out-of-state allow people entering New York to test negative for the coronavirus, then be quarantined for three days. It's an alternative to the current 14-day mandatory quarantine period.
Arkansas: The state's 33 deaths on Sunday was the highest one-day total since the pandemic began. The state saw 757 new confirmed cases coupled with 110 probable cases for a total of 867 new cases. The state's total number of active cases increased by 235 to a total of 10,420.

New Mexico: The pandemic is making the state's housing situation worse. The Santa Fe New Mexican reports that moratoriums on evictions are keeping tens of thousands of New Mexicans from being ousted from their homes amid the pandemic, but past-due rent payments are mounting.