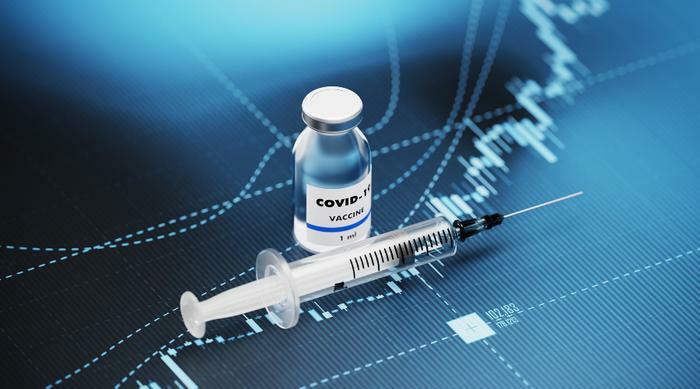 Coronavirus‌ ‌(COVID-19)‌ ‌tally‌ ‌as‌ ‌‌compiled‌‌ ‌by‌ ‌Johns‌ ‌Hopkins‌ ‌University.‌ ‌(Previous‌ ‌numbers‌ ‌in‌ ‌parentheses.)‌ 
Total‌ ‌U.S.‌ ‌confirmed‌ ‌cases:‌ 35,453,516 (35,347,582)‌
Total‌ ‌U.S.‌ ‌deaths:‌ 615,393 (614,858)
Total‌ ‌global‌ ‌cases:‌ 201,172,398 (200,485,291)
Total‌ ‌global‌ ‌deaths:‌ 4,272,432 (4,261,527)‌
Infections hit 100,000 per day
Doctors and nurses can be forgiven if they are feeling a little deja vu. Thanks to the highly transmissible Delta variant, the U.S. is reporting 100,000 new cases of the virus every day, a pace last seen in early 2021. Health officials blame the rise not just on the variant, but on the millions of Americans who refuse to be vaccinated. 
In Houston, Harris County Judge Lina Hidalgo took to Twitter where she said the trends at local hospitals are terrifying. "At this point, if you're unvaccinated by choice you're complicit in this crisis," she wrote.
At the White House, COVID-19 coordinator Jeff Zients told reporters that the states with some of the lowest COVID-19 vaccination rates -- Florida, Texas, Missouri, Arkansas, Louisiana, Alabama, and Mississippi -- account for half of the country's new cases and hospitalizations in the last week.
United Airlines mandates employee vaccinations
In a sign that more businesses are overcoming their hesitancy to mandate vaccinations, United Airlines has announced that it will require its 67,000 employees to get inoculated. Employees who are not yet vaccinated have until Oct. 25 to do so or they risk being fired.
United CEO Scott Kirby and President Brett Hart jointly issued a memo to employees announcing the mandate. The two executives said they understood that some would disagree with the requirement.
"But, we have no greater responsibility to you and your colleagues than to ensure your safety when you're at work, and the facts are crystal clear: everyone is safer when everyone is vaccinated," they wrote.
High-profile athletes who refuse to be vaccinated
Star athletes are often role models, so health officials are concerned that some of the people refusing to be vaccinated are star athletes. In Tokyo, 100 members of the U.S. Olympic team are unvaccinated, where an outbreak of the virus could derail the games.
With the NFL season about to begin, Buffalo Bills wide receiver Cole Beasley has said he doesn't plan to get vaccinated. Neither does Minnesota Vikings quarterback Kirk Cousins, who said he would rather be surrounded by plexiglass in the quarterbacks' room. Tennessee Titans quarterback Ryan Tannahill said he would be vaccinated only if forced to do so.
Former NBA star Charles Barkley, never shy about venturing an opinion, recently had choice words for the holdouts. "Yes, I'm vaccinated," Barkley told CNBC last week. "Everybody should be vaccinated. Period."
Around the nation