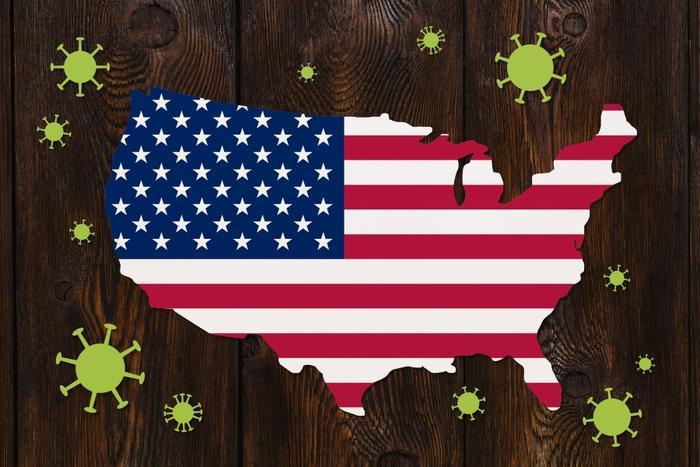 Coronavirus (COVID-19) tally as compiled by Johns Hopkins University. (Previous numbers in parentheses.)
Total U.S. confirmed cases: 2,348,956 (2,313,445)
Total U.S. deaths: 121,279 (120,451)
Total global cases: 9,295,365 (9,131,445)
Total global deaths: 478,289 (472,856)
Coronavirus cases are surging again
It wasn't supposed to happen like this. By the end of June, coronavirus (COVID-19) cases in the U.S. were supposed to be on the decline, after most of the country shut down for several weeks and stopped the economy in its tracks.
Instead, new cases are surging in regions of the country that previously had been spared the worst effects of the pandemic. Cases are higher in Arizona to the point that there is concern about hospital capacity being overwhelmed. There are similar concerns in parts of Texas. The seven-day average of new cases nationwide is up 30 percent in a week.
The spike in new cases has finally gotten Wall Street's attention. After weeks of rising back to pre-pandemic levels, stocks opened lower this morning.
The current spike could be bigger than April's
The sudden and growing increase in coronavirus cases could turn out to be the biggest of the pandemic so far. Former Food and Drug Administration (FDA) Commissioner Dr. Scott Gottlieb was been watching the daily numbers and now thinks the current surge in cases will be larger than the one in mid-April, which at the time was considered the peak.
"We're going to eclipse the totals in April, so we'll eclipse 37,000 diagnosed infections a day," he said on CNBC's "Squawk Box." "But in April we were only diagnosing one in 10 to one in 20 infections, so those 37,000 infections represented probably half a million infections at the peak."
The rise in cases is causing government officials to reconsider decisions to reopen. This morning, organizers of the New York City Marathon announced this year's race is being canceled.
Traffic death rate jumps in April
Major auto insurance companies announced temporary rate cuts in March on the belief that fewer drivers on the road would mean fewer traffic accidents. That might have been a miscalculation.
The National Safety Council reports that the highway fatality rate jumped 36.6 percent in April, in spite of an 18 percent drop in the total number of roadway deaths compared to April 2019. However, motorists were driving 40 percent fewer miles compared to a year ago.
"Even without traffic, our roads were no safer," said Lorraine M. Martin, president and CEO of the National Safety Council. "These numbers underscore our urgent need to change the culture of safety on our roads."
CVS getting people back to work
CVS Health is introducing Return Ready, a customizable coronavirus testing solution designed for use by employers and colleges. The system is aimed at helping offices reopen and helping students safely return to campus.
Testing can be done on-site or using drive-thru testing capability at CVS Pharmacy locations. Using the system, CVS says organizations can design a customized testing strategy to meet their unique needs. 
Return Ready is based on a customized COVID-19 testing strategy guided by clinical consultation that allows organizations to choose who, how, where, and when to test employees or students. 
For travelers, safety is top-of-mind
TripAdvisor is offering a suite of tools to help consumers travel more safely. Specifically, the tools can be used to find, filter for, and validate health and safety information to feel more confident while on the move.
Called "Travel Safe" tools, the features are available in all 49 markets where Tripadvisor operates, and more than 13,850 properties have already activated the feature set.
A recent TripAdvisor survey found that consumers may not be ready to travel, but they're already thinking about it. Ninety-two percent said cleanliness is the most important factor in selecting accommodations. More than eight in 10 said they want to see evidence of compliance with government sanitation standards.
Around the nation
Michigan: Public schools may get some extra financial help to reopen in the fall. Michigan Republicans have proposed a $1.3 billion aid package for public K-12 schools, saying districts should have the flexibility to react to local conditions.

Missouri: The state's surge in new coronavirus cases appears to be coming from a concentrated area. More than half of Missouri's record number of new cases are in one rural southwestern county. McDonald County reported 235 new cases last weekend.

Washington: Washington is the latest state to require people to wear face coverings in public. "Any covering that will cover the nose and mouth will do in this case," said Gov. Jay Inslee. "What you choose is your choice. We're just appreciative if everyone could think of this as the new part of etiquette in our state." The order takes effect Friday.