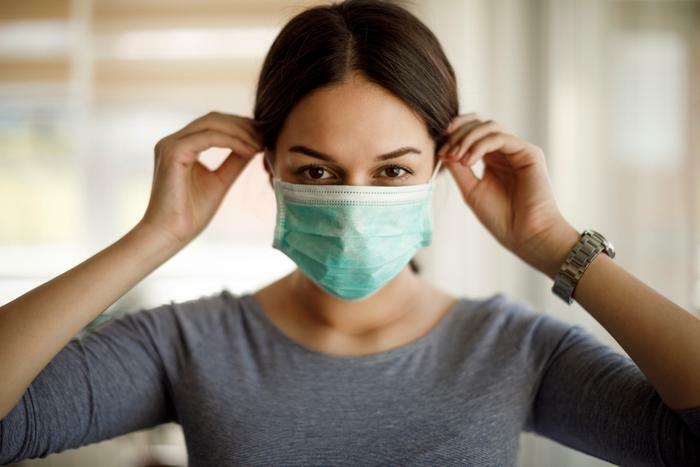 Coronavirus‌ ‌(COVID-19)‌ ‌tally‌ ‌as‌ ‌‌compiled‌‌ ‌by‌ ‌Johns‌ ‌Hopkins‌ ‌University.‌ ‌(Previous‌ ‌numbers‌ ‌in‌ ‌parentheses.)‌ 
Total‌ ‌U.S.‌ ‌confirmed‌ ‌cases:‌ 33,980,758 (33,951,558)‌
Total‌ ‌U.S.‌ ‌deaths:‌ 608,432 (608,152)
Total‌ ‌global‌ ‌cases:‌ 189,126,795 (188,565,395)
Total‌ ‌global‌ ‌deaths:‌ 4,069,936 (4,061,263)‌
Cities in California told to put their masks back on
With an increase in cases of COVID-19 spiking nationwide, two California cities are telling residents to wear masks when they are in public indoor spaces. Officials in Los Angeles and Sacramento say the order applies to everyone, even those who have been vaccinated.
Los Angeles County Public Health Officer Dr. Muntu Davis said the move is a response to the surge in cases that is occurring across the country. "We're seeing the rates go up too high. We all need to do our part to try and prevent the need to do something else."
The order goes into effect at noon on July 17.
WHO: U.S. should be concerned about variant spread
Two weeks after Independence Day gatherings were held across the country, the coronavirus is spreading in just about every state. The World Health Organization (WHO) warns that the U.S. should remain vigilant against the Delta variant, which spreads more easily.
The New York Times Tracker shows that the U.S. average case count on Wednesday was 26,513, an increase of 111% from two weeks ago. 
Health officials say infections are occurring in both vaccinated and unvaccinated people, though symptoms usually don't manifest in vaccinated people. Despite the increase in cases, hospitalizations remain low.
More states resist mask and vaccination mandates
In recent weeks, eight states have passed laws barring schools from requiring vaccinations or requiring unvaccinated students to wear masks in the classroom. Supporters of these laws insist that these decisions should be left up to individuals and families.
Many colleges and universities have already enacted policies requiring students and staff to be vaccinated before returning to campus. Health officials say banning these policies will only result in more infections.
Alabama, Arizona, Arkansas, Florida, Montana, Oklahoma, Tennessee, and Utah have outlawed the vaccination requirement. Three of these states -- Arizona, Arkansas, and Oklahoma -- have outlawed the required use of masks in schools. 
Around the nation