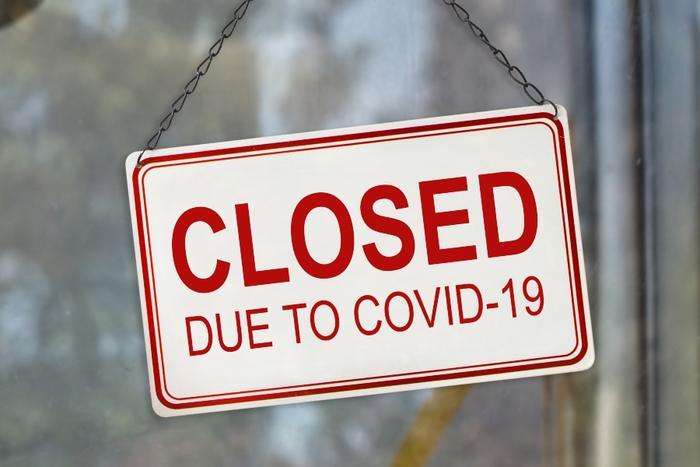 Coronavirus (COVID-19) tally as compiled by Johns Hopkins University. (Previous numbers in parentheses.)
Total U.S. confirmed cases: 3,366,845 (3,323,432)
Total U.S. deaths: 135,802 (135,272)
Total global cases: 13,135,616 (12,970,605)
Total global deaths: 573,869 (570,220)
California shuts down again
California Gov. Gavin Newson has rolled back the state's reopening plans amid a month-long spike in new cases of the coronavirus (COVID-19). In essence, it's a return to April, with houses of worship, gyms, and barbershops closing their doors again.
The shutdown order has also closed bars in the state and limited restaurants to take-out and outdoor seating. In announcing the move, Newsom said it's necessary to contain the virus.
"We were able to suppress the spread of this virus, we were able to knock down the growth of this in the beginning," Newsom said as he announced the order. "We're going to do that again, there's no doubt in my mind."
Miami is the new epicenter
As coronavirus cases have spiked in Florida, Miami and Dade County are taking the brunt of it. Infectious disease expert Lilian Abbo, at a press conference with the mayor of Miami, compared the city to the Chinese city where the virus is believed to have originated.
"What we were seeing in Wuhan -- six months ago, five months ago -- now we are there," she said.
Miami now has more than 2,000 people hospitalized with the virus, with hundreds in intensive care units (ICU). The area has seen the largest surge in cases over the past two weeks.
Antibodies may not provide lasting protection
Scientists racing to find a vaccine for the coronavirus have assumed that antibodies from people who have recovered could provide protection against getting sick. They may, but researchers at Kings College in London now believe that protection may be limited.
In a study of 90 subjects, the researchers found that the potency of antibodies in the blood, and the protection they provide, subsided over time. 
Sixty percent of the subjects had what is considered a "potent" level of antibodies an average of 23 days after first developing symptoms. However, that dropped to 16.7 percent of those tested 65 days after the first signs of symptoms.
Making a case for masks
Wearing face masks in public places, mandated by an increasing number of states, has proved to be a contentious issue as the nation grapples with the coronavirus. But Marc Benioff, CEO of Salesforce.com, says if everyone in the nation would simply wear a mask for three weeks, the virus would no longer be a problem.
"Masks are so important," Benioff told CNBC. "If everyone in the United States wore a mask for 3 weeks — just 3 weeks — we would not have anymore coronavirus, because there would be no more spread, but people do not want to wear masks."
Wearing masks has increased in importance since scientists have determined that cases of the virus spread the most from absorbing aerosol droplets from an infected person and not from touching a contaminated surface.
3M partners with MIT on new antigen test
Scientists at 3M are partnering with researchers at MIT to develop a new antigen test for COVID-19. The test would be easy to produce at scale and would yield results quickly.
Tests are especially needed in the southern and western states that have seen huge increases in the number of cases. Getting results quickly would also aid in preventing the spread of the disease.
The test would detect viral antigens and deliver highly accurate results within minutes via a paper-based device. The test could be administered at the point-of-care and would not need to be sent to labs for testing.
Around the nation
Massachusetts: As some states struggle with huge spikes in cases of the virus, Massachusetts appears to have things under control. On Monday, the moving three-day average of deaths and hospitalizations dropped to the lowest level in months.

Nevada: Nevada, one of the early states to reopen, is also one of the states tightening up again. The state has ordered bars in several jurisdictions, including Las Vegas, to close again as cases continue to mount.

Missouri: Getting a test to see if you have the coronavirus will cost nothing in Missouri. Gov. Mike Parson has signed a bill to pay the cost of being tested for COVID-19 if the test is ordered by a doctor.