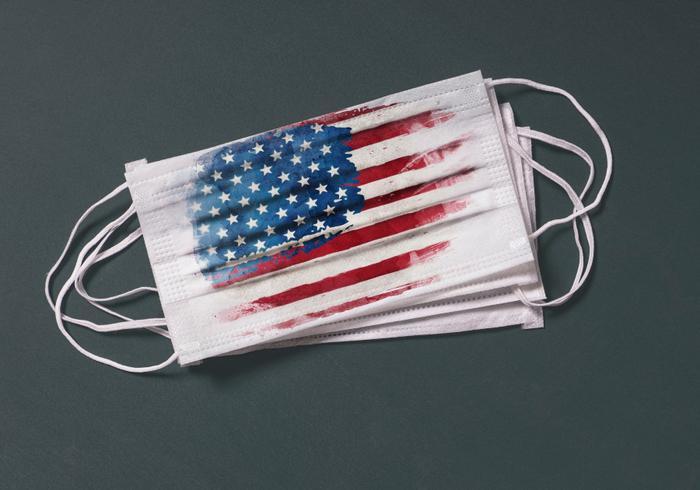 Coronavirus (COVID-19) tally as compiled by Johns Hopkins University. (Previous numbers in parentheses.)
Total U.S. confirmed cases: 14,174,983 (13,943,627)
Total U.S. deaths: 276,773 (273,920)
Total global cases: 65,435,151 (64,723,945)
Total global deaths: 1,510,313 (1,497,093)
Biden asks Americans to wear masks for 100 days
President-elect Joe Biden says he will ask the American people to wear a mask in public, regardless of where they live, during the first 100 days of his administration.
"Just 100 days to mask. Not forever — 100 days," Biden said. "I think we'll see a significant reduction if that occurs with vaccinations and masking, to drive down the numbers considerably." 
The first 100 days of the Biden administration would carry the mask request into late April, a time when a significant number of vulnerable Americans should have received a vaccine.
Economy adds fewer than expected jobs in November
The U.S. economy, struggling under a building wave of coronavirus (COVID-19) cases, added 245,000 jobs in November. The number fell short of expectations.
Still, the unemployment rate edged down to 6.7 percent last month. The rate is down by 8.0 percentage points from its recent high in April but is 3.2 percentage points higher than it was in February before the pandemic shut down the U.S. economy.
Notable job gains occurred over the month in transportation and warehousing, professional and business services, and health care. Transportation and warehousing added 145,000 jobs during the month -- more than half the total.
Rise in cases isn't slowing down
For yet another day, the U.S. reported a record number of new COVID-19 cases. Hospitalizations also continued to rise above 100,000, ending the day near 100,670.
New cases totaled 217,664 on Thursday and nearly 2,900 deaths. The surge in cases is prompting a number of states to take more restrictive measures for individuals and businesses.
California Gov. Gavin Newsom issued new regional stay-at-home orders as a way to keep intensive care beds from filling up. Areas of the state will see restaurants, hair salons, and even playgrounds closed in the next few days.
Dr. Fauci to remain on new president's COVID-19 team
There will be a change in administrations on January 20, the leadership of the White House Coronavirus Task Force will remain the same. Dr. Anthony Fauci, who currently heads the group, said he has accepted President-elect Biden's invitation to stay on.
"Oh, absolutely. I said yes right on the spot," Fauci said.
Fauci, who will also remain as director of the National Institute for Allergy and Infectious Diseases (NIAID), frequently clashed with President Trump over government policy to slow the spread of the infection.
Smithfield offers its freezers
The Pfizer vaccine candidate under review by the U.S. Food and Drug Administration (FDA) must be kept at ultra-low temperatures, presenting some logistical challenges. Smithfield Foods, one of the nation's largest food-processing companies, is offering to help by allowing vaccines to be stored in its freezers.
Pfizer's vaccine must be stored at temperatures of minus 70 Celsius, significantly colder than the standard for vaccines. Moderna's vaccine can be stored at minus 20 Celsius.
UC San Diego's plan to keep students safe on campus
All across the country, many colleges and universities told students not to come back to campus after the Thanksgiving break. Some are finishing the semester online and others have simply ended the semester.
At the University of California San Diego, administrators say they have implemented a comprehensive suite of education, monitoring, testing, intervention, and notification tools that no other university is using. And they say it's working.
"While UC San Diego is one of the few colleges in the nation with low rates of infection and a large student body on campus, the university remains vigilant to reduce transmission of virus in our community to the greatest extent possible," said UC San Diego Chancellor Pradeep K. Khosla. "Our multi-layered strategy provides resiliency along many dimensions of the Return to Learn plan."
Around the nation
Illinois: Cases of the coronavirus are rising at the fastest rate throughout the state since the pandemic began. The weekly average of new cases is now higher than the initial spike in May. Illinois has reported more COVID-19 deaths than any other state over the past seven days, according to the CDC.

Massachusetts: On Thursday, Massachusetts health officials sent out telephone and text alerts to 4.5 million state residents to warn of a surge in coronavirus cases. State health officials said the messages reminded residents of the "serious risk of COVID-19 spread as we dive deeper into the holiday season."

Arkansas: State officials are reportedly considering tighter restrictions on event gatherings in the wake of a significant spike in coronavirus cases. The health department confirmed the findings and said probable virus cases increased by 2,789 to 164,310. The state's COVID-19 deaths rose by 33 to 2,555.