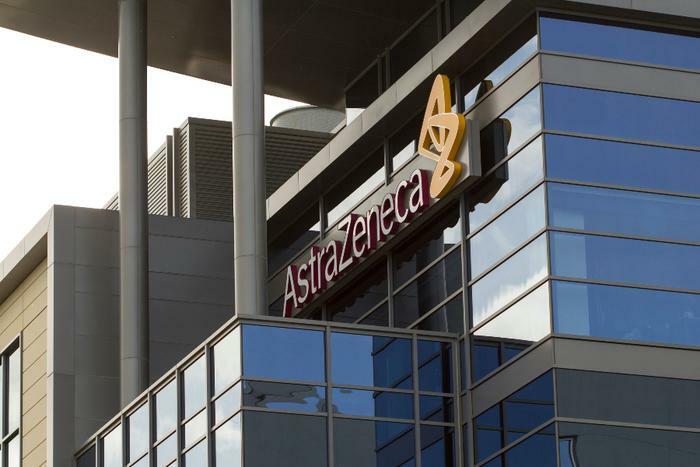 Coronavirus (COVID-19) tally as compiled by Johns Hopkins University. (Previous numbers in parentheses.)
Total U.S. confirmed cases: 27,009,905 (26,990,269)
Total U.S. deaths:  463,584 (463,212)
Total global cases: 106,277,553 (105,097,000)
Total global deaths: 2,319,703 (2,313,792)
AstraZeneca trial halted in South Africa
An ongoing trial for AstraZeneca's coronavirus (COVID-19) vaccine candidate has been stopped in South Africa. Researchers say it is clear that the vaccine provides little protection against the South African variant of the virus.
Health Minister Zweli Mkhize said the AstraZeneca vaccine did not significantly reduce the risk of symptoms from the 501Y.V2 variant that caused a second wave of infections in the country. The variant doesn't appear to be more deadly, but it spreads more easily.
During the early part of the trial, before the 501Y.V2 variant appeared, scientists said the vaccine showed an efficacy rate of around 75 percent.
Stimulus bill to provide more help for parents
Congressional Democrats are unveiling a key element of their proposed $1.9 trillion stimulus bill. The measure significantly increases the Child Tax Credit and changes the way it is distributed.
Specifically, it would expand the Child Care Tax Credit for one year so that families would get back as much as half of their spending on child care for children under age 13. Rep. Richard Neal (D-Mass.), chairman of the House Ways and Means Committee, says the measure under consideration would give families at least $3,000 per child.
"The pandemic is driving families deeper and deeper into poverty, and it's devastating," Neal told CNN. "We are making the Child Tax Credit more generous, more accessible, and by paying it out monthly, this money is going to be the difference in a roof over someone's head or food on their table." 
Survey: Americans will continue precautions after pandemic
More people are getting COVID-19 vaccinations and looking forward to a happier and healthier future. But a new survey by the Ohio State Wexner Medical Center finds that most Americans say they'll continue to take at least some precautions.
"While the progress we're making toward recovery is exciting, it's critical that we don't ease up on the precautions that we know have worked thus far," said Dr. Iahn Gonsenhauser, chief quality and patient safety officer at Wexner. "Masks and physical distancing are still our best weapons for limiting spread and, now that we have a vaccine, will make those precautions even more effective and will drive new cases way down if we stay the course."
The survey found that nearly three-quarters of Americans plan to continue to wear masks in public, four out of five will still avoid crowds, and 90 percent plan to keep up frequent handwashing and sanitizer use after COVID-19. 
Pandemic boosts Target's new workout clothes
Just before Americans were told to work from home and shelter in place, Target introduced a new line of workout clothing. In the months since the pandemic began, it has become the retailer's best-seller.
Target announced today that the All in Motion brand has racked up $1 billion in sales since it launched. The company says they've almost become work clothes for people who are now working from home.
"Our owned brands are truly a differentiator for Target, and in its first year, All in Motion stood out in the marketplace, providing guests incredible activewear and sporting goods for whatever their daily lives bring — at an only-at-Target value," said Jill Sando, executive vice president and chief merchandising officer, style and owned brands, Target. 
Study finds pandemic causing decline in dental hygiene
The American Association of Endodontists reports that more than half of Americans say the COVID-19 pandemic has caused them to put off general dental check-ups; dentists say that can lead to serious oral health problems.
In a survey of consumers, the association found that the pandemic is taking its toll on those working or studying remotely when it comes to changes to their daily dental hygiene routine. 
Thirty-one percent said they were snacking on more sweets, 28 percent didn't schedule a dental appointment when one was recommended, and 21 percent had stopped brushing their teeth in the morning.
Around the Nation
Missouri: State health officials are cautiously optimistic that the pandemic is beginning to fade a bit. The seven-day average for daily COVID cases has dropped more than 62 percent from one month ago, and hospitalizations are at a three-month low.

California: A number of churches across the state held services Sunday for the first time since the Supreme Court struck down a state order closing them during the pandemic. "This morning we declare that this house will be a house of freedom," said Pastor Brittany Koopman at Harvest Rock Church near Los Angeles.

Iowa: President Biden has declared a 100-day federal mask mandate, but Gov. Kim Reynolds has lifted the state's mask requirement that had been in place since before the holidays. Reynolds' new proclamation doesn't require residents to wear masks while inside public buildings and removes limits on both indoor and outdoor gatherings.