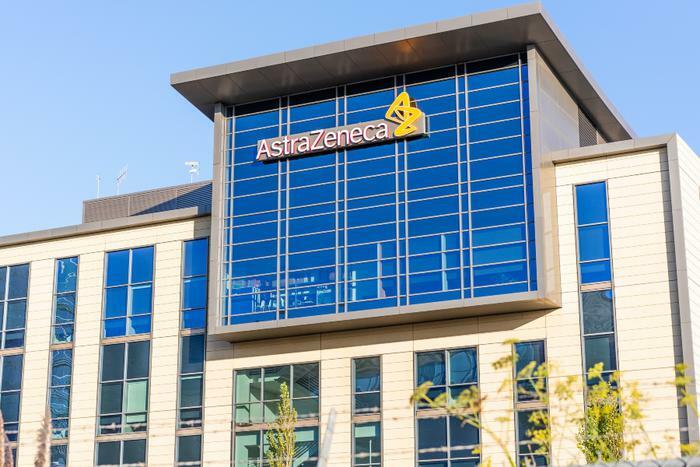 Coronavirus (COVID-19) tally as compiled by Johns Hopkins University. (Previous numbers in parentheses.)
Total U.S. confirmed cases: 33,476,053 (33,464,566)
Total U.S. deaths: 599,975 (599,813)
Total global cases: 176,353,405 (176,040,344) 
Total global deaths: 3,814,010 (3,805,713)
AstraZeneca cocktail doesn't stop virus
After a string of pharmaceutical victories comes a disappointment. AstraZeneca, which makes a coronavirus vaccine that is being successfully used around the world, reports that its antibody cocktail failed to deter the virus in a clinical trial.
The drug was tested as an alternative to vaccines as a way to prevent the virus. However, various antibody drugs have been shown to be an effective treatment for those who become infected.
Company officials say they hope future studies will show the drug's usefulness. Five more trials are ongoing to test the antibody cocktail as treatment or in prevention.
Delta variant symptoms are different
Increasingly, new cases of the coronavirus are being caused by the so-called Delta variant that was first identified in India. Health officials say it is not only more contagious than the original virus, but it also has different symptoms.
In the U.K., the Delta variant is causing an estimated 90% of new cases. Patients complain of headaches, a sore throat, and a runny nose, much like a cold.
Most patients with the Delta variant don't experience the traditional symptoms, which include cough, fever, and the loss of taste and smell.
Pandemic-related supply chain issues continue
U.S. consumers have faced shortages and higher prices for many goods since the economy began reopening, and there's evidence that those problems could continue for a while.
China was the first nation to get the virus under control, but new variants are reportedly spreading through the country. Authorities have curtailed business activity in major port cities, disrupting the shipment of goods. 
"The disruptions in Shenzhen and Guangzhou are absolutely massive," Brian Glick, CEO at supply chain integration platform Chain.io, told CNBC. "Alone, they would have an unprecedented supply chain impact."
California drops most restrictions
California, one of the states that was hit hardest by the coronavirus, has removed most of its COVID-19 restrictions as of today. The state has ended capacity limits, physical distancing, and -- at least for those vaccinated -- mask requirements.
"I think the public health guidance on this has been fairly sound, at least in California and the Los Angeles area," said Dr. Michael Ben-Aderet, associate medical director of Hospital Epidemiology at Cedars-Sinai and an assistant professor of Medicine. "So, I feel very comfortable with the recommendations that are being made. Still, I think we should all keep our masks around for now, knowing that there may be some situations where we want to use them."
Masking will still be required in hospitals and health care settings, in many workplaces, and during travel. Ben-Aderet said guidelines are likely to continue evolving as health officials monitor the situation.
Pandemic crushes Girl Scout cookie sales
The Girl Scouts are having a fire sale on cookies. With the pandemic intruding into the cookie-selling season earlier this year, many troops have canceled sales events. As a result, the Girl Scouts have 15 million boxes of cookies they need to sell.
A spokeswoman for the organization said the surplus in cookies wasn't unexpected. She said almost all of the cookies are sold by scouts in person, usually at events set up outside high-traffic retail locations.
Scout leaders say some of the troops employed creative methods to move cookies this year, including drive-thru booths and contactless delivery.
Around the nation
Washington: Like some other states, Washington offered lottery prize opportunities to residents who got vaccinated. But state officials say 103 people who won during the first drawing didn't bother to show up to claim their prizes. The prizes included tickets to a Seattle Seahawks game, 10 gift cards for camping at state parks, 27 Microsoft Xbox gaming systems, two Nintendo Switch Packs, and 15 Amazon Echo Dots.

Hawaii: State health officials report that the Delta variant of the COVID-19 virus has shown up in the islands. They say the virus was detected in a fully vaccinated individual from Oahu who traveled to Nevada.

New York: In past years, astronauts, presidents, and sports heroes have gotten the ticker-tape parade treatment in New York City. In July, the city will throw such a parade for hospital workers who were on the front lines of the pandemic last year.