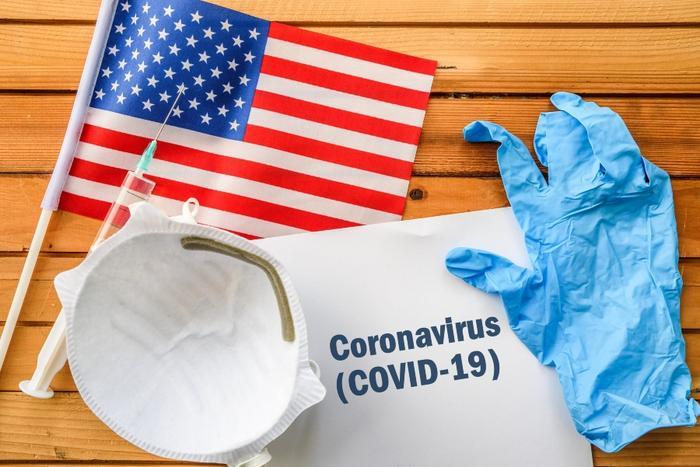 Coronavirus (COVID-19) tally as compiled by Johns Hopkins University. (Previous numbers in parentheses.)
Total U.S. confirmed cases: 1,988,491 (1,962,982)
Total U.S. deaths: 112,311 (111,097)
Total global cases: 7,283,709 (7,156,598)
Total global deaths: 412,745 (407,326)
Arizona hospitals implementing emergency plans
A number of states are loosening coronavirus (COVID-19) restrictions and reopening, but health officials in Arizona are on alert after a spike in cases of the virus. Hospitals have been ordered to implement emergency plans after the state appeared on its way to becoming a coronavirus hotspot.
Banner Health, Arizona's largest hospital network, warns that it is approaching capacity in its intensive care units (ICU). The Arizona Department of Health told hospitals to "fully activate" emergency plans, something that hasn't been done since the beginning of the pandemic.
This week, Banner Health reported that the number of coronavirus patients on ventilators has quadrupled since May 15, when stay-at-home orders were lifted.
Consumers continue to see lower prices
The Labor Department reports that its Consumer Price Index (CPI) fell again in May as COVID-19 lockdowns continued to crush demand. The CPI fell 0.1 percent, much less than April's 0.8 percent drop.
But not all prices were lower. Consumers continued to pay more for food last month, as the food index rose 0.7 percent, propelled by higher prices at the supermarket. Rent also went up.
Consumers saved month last month on cheaper car insurance, gasoline, and clothing. 
More hand sanitizer headed for meatpacking plants
Most meatpacking plants that shut down in April are back open, and food supplies are flowing to supermarkets again. The bad news is that coronavirus cases among employees have spiked.
A team from the University of Nebraska-Lincoln is sending a new supply of hand sanitizer to the U.S. Department of Agriculture (USDA) for distribution to meat processing plants. The university has obtained large quantities of the product through its relationship with ethanol producers in the state.
"This project represents the true grit of Nebraskans and the innovative ways the agriculture community joins together to take care of one another," said Nebraska Department of Agriculture Director Steve Wellman. 
Travel high on consumers' list of post-shutdown objectives
A Tripadvisor survey of consumer sentiment and online searches reveals that consumers are eager to hit the road again. Just over 40 percent of consumers are optimistic that they will take the same or more trips than last year.
Some travel patterns may shift, however. The survey finds shorter trips to destinations closer to home are a recurring theme, with nearly half of consumers saying they are more likely to take a road trip.
"We're encouraged to see positive signs of recovery and are here to help our travelers and partners understand the pathway through this pandemic with clear insights and tangible data," said Kanika Soni, chief commercial officer for Tripadvisor, Inc. "Our path to recovery will depend on the steps the industry takes to prepare for the road ahead.
Johnson & Johnson speeds up vaccine testing
Johnson & Johnson's pharmaceutical unit is stepping up the start of human clinical trials of an experimental coronavirus vaccine, Ad26.COV2-S, recombinant. Initially scheduled to begin in September, the trial is now expected to get underway in the second half of July.
"Simultaneously, we are continuing our efforts to build important global partnerships and invest in our vaccine production technology and manufacturing capabilities," said Dr. Paul Stoffels, chief scientific officer at Johnson & Johnson. "Our goal is to ensure we can deliver a vaccine to the world and protect people everywhere from this pandemic."
Around the nation
Kansas: Summer is just getting started, but educators in Kansas are already thinking about the new school year. The state Department of Education has put together a set of guidelines on how schools should reopen, in some cases providing step-by-step instructions.

Maryland: State health officials are reporting 500 new cases of the coronavirus, but, in an encouraging note, the number of hospitalizations continues to go down. Officials say the number fell below 1,000 on Monday for the first time since April and has gone down each day since.

New Hampshire: While the state begins to reopen businesses closed by the pandemic, municipalities are considering strict requirements to wear masks in public. Nashua, however, faces a lawsuit after it enacted such an ordinance.