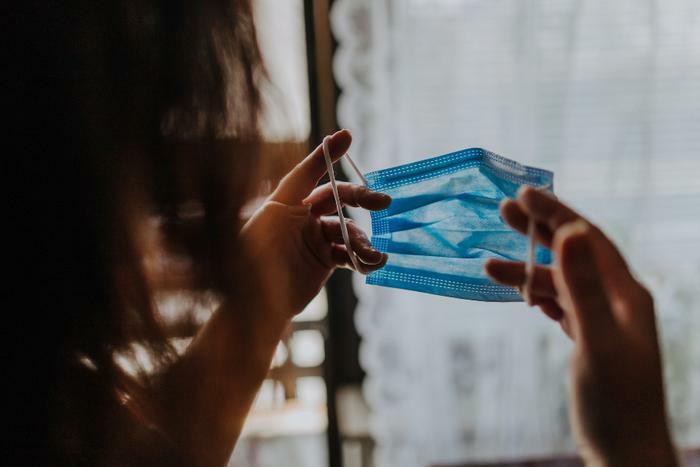 Coronavirus‌ ‌(COVID-19)‌ ‌tally‌ ‌as‌ ‌‌compiled‌‌ ‌by‌ ‌Johns‌ ‌Hopkins‌ ‌University.‌ ‌(Previous‌ ‌numbers‌ ‌in‌ ‌parentheses.)‌ 
Total‌ ‌U.S.‌ ‌confirmed‌ ‌cases:‌ 34,183,702 (34,137,733)‌
Total‌ ‌U.S.‌ ‌deaths:‌ 609,585 (609,316)
Total‌ ‌global‌ ‌cases:‌ 191,687,762 (191,099,159)
Total‌ ‌global‌ ‌deaths:‌ 4,122,219 (4,099,677)‌
Experts say Delta variant may bring back mask mandates
We're starting to see it all across the country. Los Angeles County is requiring everyone to mask up indoors whether they're vaccinated or not. Dozens of other jurisdictions are considering similar action as the Delta variant spreads across the U.S.
Even some vaccinated people are testing positive for the virus, although their cases are rarely serious. Dr. Gregory Poland of the Mayo Clinic, one of the nation's leading experts on vaccines, says he hasn't stopped wearing a mask. As for unvaccinated people, Poland says the Delta variant will find them sooner or later.
"I think there is no question we are going to see a surge," he said. "In a crowded scenario, I am in a mask, indoors or outdoors."
Johnson & Johnson vaccine's Delta effectiveness questioned
At a time when cases of COVID-19 are increasing around the country, a new study questions one vaccine's effectiveness against the spreading Delta variant.
Researchers at New York University (NYU) have completed a study that found Johnson & Johnson's single-shot COVID-19 vaccine is much less effective against the Delta variant than the mRNA vaccines produced by Pfizer and Moderna.
The researchers say the 13 million people who received the Johnson & Johnson vaccine may need a booster shot to increase protection. Johnson & Johnson, meanwhile, said it stands behind its previous research showing that its vaccine does protect against the Delta variant.
Homebuyers moving farther from the office
Millions of people have been working from home since March 2020, and that's had an impact on the housing market. Not only have home buyers sought more space, but Zillow reports that they are choosing homes that are farther away from the office, adding to commuting time.
The Zillow analysis shows that in the Boston metro, May sales of homes at least 70 minutes away from the office grew by more than 30%. Nicole Bachaud, an economic data analyst at Zillow, told the Wall Street Journal that remote work during the pandemic has been the game-changer.
The open question among real estate executives is whether this trend will last beyond the pandemic or will result in a significant turnover in the job market as people seek jobs closer to their new homes.
Around the nation