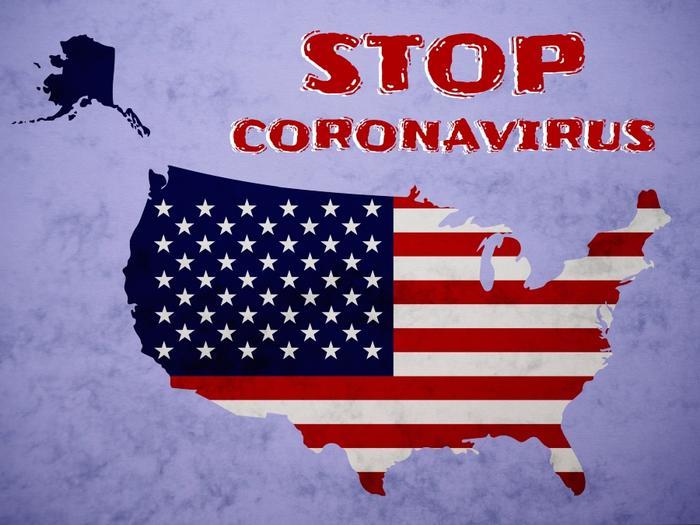 Coronavirus (COVID-19) tally as compiled by Johns Hopkins University. (Previous numbers in parentheses.)
Total U.S. confirmed cases: 7,811,401 (7,772,099)
Total U.S. deaths: 215,251 (214,882)
Total global cases: 37,894,452 (37,614,668)
Total global deaths: 1,082,201 (1,078,274)
Dr. Fauci: 'we're in a bad place'
The coronavirus numbers are not looking good, according to Dr. Anthony Fauci, head of the White House Coronavirus Task Force. Cases are rising quickly in most areas of the country, with many sick people requiring hospitalization.
"That's a bad place to be when you're going into the cooler weather of the fall and the colder weather of the winter," Fauci, director of the National Institute of Allergy and Infectious Diseases (NIAID), told CNBC. "We're in a bad place now. We've got to turn this around."
The U.S. has recorded nearly 50,000 cases a day over the last seven days. That's 14 percent higher than the previous week's infection rate.
Nevada man got COVID-19 twice
A 25-year old Nevada man who was diagnosed with COVID-19 earlier this year has become the first person in the U.S. to be diagnosed with the virus a second time. Most people who have been infected are believed to have an immunity to the disease.
The case, written up in the medical journal The Lancet, said the man originally fell ill in late March. After recovering, he took tests which showed he no longer had the virus.
He took a test again after he got sick in June, and the results came back positive. The symptoms were described as more serious the second time.
Study finds most patients recover at home
Researchers writing in the Journal of the American College of Emergency Physicians say the overwhelming majority of patients treated for COVID-19 symptoms in the Cedars-Sinai ER are sent home, and they tend to recover within a week.
The study also found that none of those patients died from the virus, and less than 1 percent of them required intensive care.
"When the pandemic began there was minimal evidence to guide us as to who should be hospitalized and who could be sent home," said Dr. Sam Torbati, MD, co-chair and medical director of the Ruth and Harry Roman Emergency Department at Cedars-Sinai. "In real time, we began developing our criteria for who needed hospitalization for monitoring, intensive care, and who could recover at home. And this study shows our patients received the appropriate level of care."
Johnson & Johnson halts vaccine trial
Johnson & Johnson has temporarily stopped a clinical trial for its coronavirus (COVID-19) vaccine candidate after one of the participants became ill. The company says the illness was unexplained.
"We're letting safety protocol follow proper procedure here," Joseph Wolk, the company's chief financial officer, told CNBC. Wolk said pauses in trials are "not uncommon," especially in a test involving 60,000 people.
About a month ago, AstraZeneca briefly halted the clinical trial for its vaccine for a similar reason. It has since resumed testing the drug.
Invention constantly disinfects surfaces
As we reported Monday, a study has shown that the coronavirus can live on surfaces for nearly a month. A new invention is said to be able to constantly disinfect those surfaces.
It applies plasma to frequently touched items for continuous disinfection and could provide a non-chemical way to reduce pathogens on various surfaces such as keypads, escalator handrails, and other high-touch surfaces.
The invention, a product of the U.S. Department of Energy's (DOE) Princeton Plasma Physics Laboratory (PPPL), provides "cold" plasma, or room-temperature plasma, from different positional orientations. Researchers say the device would keep surfaces disinfected without the need to use hand sanitizer, sprays, ultraviolet light, or other liquid or chemical-based solutions.
Around the nation
New Jersey: Gov. Phil Murphy has signed an order allowing some indoor sports to resume, with restrictions. The sports include hockey, basketball, cheerleading, group dance, rugby, boxing, judo, karate, taekwondo, and wrestling.

California: The state has relaxed some restrictions on neighborhood gatherings. Up to three households can now socialize outdoors as long as they wear masks and follow other virus mitigation measures.

Iowa: The state has recorded at least 1,300 new cases of COVID-19 for four straight days, and it has now exceeded 100,000 cases overall. Iowa has the fourth-highest infection rate in the nation.