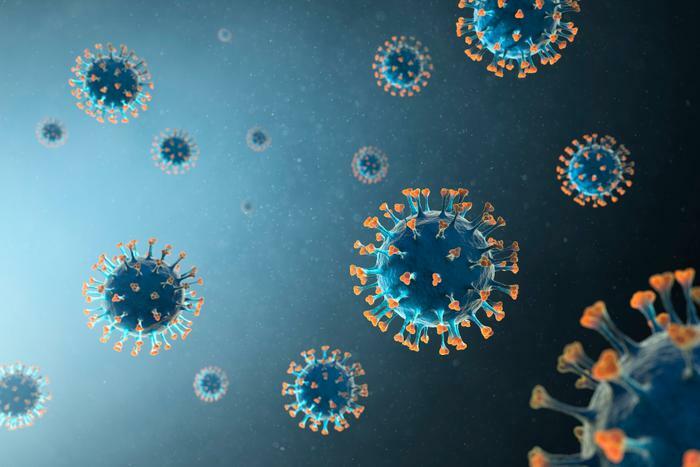 Coronavirus (COVID-19) tally as compiled by Johns Hopkins University. (Previous numbers in parentheses.)
Total U.S. confirmed cases: 26,700,945 (26,574,522)
Total U.S. deaths: 456,461 (451,454)
Total global cases: 105,097,000 (104,572,592)
Total global deaths: 2,289,979 (2,273,515)
A third vaccine may soon be available
Another vaccine against the coronavirus (COVID-19) could be on the way soon. Johnson & Johnson says it has requested emergency use authorization (EUA) for its coronavirus (COVID-19) vaccine after completing a successful clinical trial.
The U.S. Food and Drug Administration (FDA) will make a decision after it reviews the trial data on Feb. 26. Assuming an EUA is granted, Johnson & Johnson said it has millions of doses and could begin distributing its single-dose vaccine almost immediately.
Unlike the mRNA vaccines produced by Pfizer and Moderna, the Johnson & Johnson drug requires only one dose. In the trial, it was highly effective at preventing serious cases of COVID-19.
Economy produced tepid job growth in January
The U.S. economy struggled to produce jobs in January amid a surge of coronavirus cases. The Labor Department reports that there were 49,000 new jobs created, far short of the 250,000 economists expected. 
However, there was a sizable drop in the unemployment rate -- down to 6.3 percent. The number of Americans classified as "unemployed" declined to 10.1 million. Notable job gains that occurred in professional and business services and in both public and private education were offset by losses in leisure and hospitality, retail trade, health care, and transportation and warehousing.
"We expect to see payroll growth gathering momentum, starting as soon as February, in the wake of the reopening of outdoor dining in California, indoor dining in Michigan and Colorado, and the scattered easing of restrictions elsewhere," Ian Shepherdson, chief economist for Pantheon Macroeconomics, wrote in a note.
Democrats' relief bill moves forward
Congressional Democrats appear to be headed for passage of President Biden's $1.9 trillion relief package without any Republican support. Both the House and Senate have cleared hurdles to pass the measure as part of a "budget reconciliation," a procedure that could pass the Senate on a simple majority vote.
The measure calls for direct payments to every American of $1,400, an extra $400 per week unemployment benefit that would last through September. It would also provide $20 billion for vaccine distribution and give struggling consumers $30 billion for rent and utility assistance.
Republicans have balked at many of the provisions, including $350 billion for state, local, and tribal governments and money for schools that have remained closed. Biden says he would like to have some GOP support and is open to targeting direct payments to people most in need.
Recovered from COVID-19? You still need a shot
Millions of people have contracted the coronavirus and recovered, and a side benefit is that their bodies have created antibodies against it. But health officials say that even if you have recovered from the virus, you still need a vaccination.
In a FAQ page on its website, the Centers for Disease Control and Prevention (CDC) recommends that COVID-19 survivors get the vaccine "due to the severe health risks associated with COVID-19 and the fact that reinfection is possible." 
That said, the CDC also recommends that people wait three months after infection to be vaccinated.
Few Americans wear hi-fi masks
A survey of Americans between the ages of 18 and 65 shows that 77 percent wear a mask in public to protect themselves against the virus. But the survey also shows that as few as 14 percent wear a high-filtration (hi-fi) mask that filters out more of the germs.
Dr. Anthony Fauci, the White House's top advisor on the virus, recently recommended that Americans consider wearing two masks to provide additional protection against COVID-19 variants, which spread more easily.
Around the nation
New York: New York has joined a growing list of states where the virus appears to be on the decline. Gov. Andrew Cuomo reported a decrease in hospitalizations and a decline in positivity rates. "The good news is New York's numbers continue to show progress as the holiday surge recedes," Cuomo said.

Florida: An NBC correspondent filmed the inside of Oakes Farms Seed to Table Market in Naples this week showing none of the staff or customers wearing masks. The store's owner, Alfie Oakes, says the mask mandate exempts people with a medical condition, so he assumes anyone without a mask has such a condition. The video created a sensation on social media.

Texas: The state's economy is still reeling from the pandemic, but business leaders around the state are predicting a sharp rebound once the recovery begins. In 2020, the state's population grew by almost 374,000, far more than any state and more than the year before COVID-19 emerged.