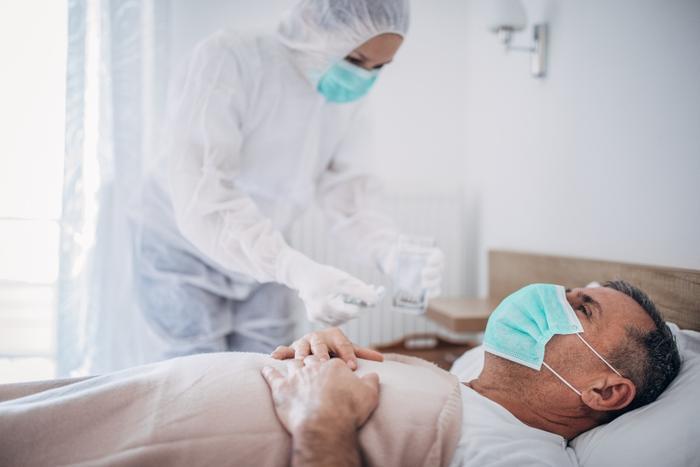 Coronavirus (COVID-19) tally as compiled by Johns Hopkins University. (Previous numbers in parentheses.)
Total U.S. confirmed cases: 8,955,035 (8,865,697)
Total U.S. deaths: 228,808 (227,774)
Total global cases: 44,192,450 (44,644,423)
Total global deaths: 1,183,400 (1,176,101)
U.S. records 90,000 cases in a day
The wave is building. An analysis of data collected by Johns Hopkins University shows the U.S. reported more than 90,000 additional cases of the coronavirus (COVID-19) in a 24-hour period yesterday. More than 30 states reported at least 1,000 new cases of the virus.
Despite the one-day record number of cases, deaths from the virus are not keeping pace. A ConsumerAffairs analysis shows COVID-19 deaths are running at about the same rate as in September and below August's total.
Thursday's record number of new cases comes as the U.S. is experiencing the fastest spread of the virus since the early days of the pandemic.
Leaked report shows where hospitals are filling up
The U.S. government collects health information from around the country to compile a list of hospitals where COVID-19 patients are rising fastest. NPR has published the list it says it gained through government sources.
The network says the report dated Oct 27 lists the metro areas of Atlanta, Minneapolis, and Baltimore as places where hospital beds are over 80 percent full. It also lists specific hospitals reaching max capacity, including facilities in Tampa, Birmingham, and New York that are at over 95 percent ICU capacity.
Health officials interviewed by NPR said making the information about hospitalizations public could help planners keep ahead of expected surges of coronavirus cases.
Report: scammers stole billions from COVID-19 loan program
The inspector general of the Small Business Administration (SBA) found scammers raked off billions in loans intended to help businesses stay open and keep employees on the payroll. The report found that more than $78 billion in aid approved for businesses under the agency's Economic Injury Disaster Loan Program may have gone toward potentially fraudulent or ineligible businesses.
Of that amount, the report said $58 billion was paid in multiple loans to businesses that used the same IP addresses, email addresses, bank accounts, or the same physical addresses. The auditors found that around $13.4 billion went to accounts different from those listed on the original loan applications.
SBA Management disagreed with the audit findings we report here," the inspector general's report noted. 
Kroger adds rapid antibody testing at all pharmacy locations
Kroger Health says it is launching rapid antibody testing across its family of pharmacies, a move that expands the company's existing portfolio of in-clinic and at-home COVID-19 diagnostic tests.
The tests will help inform patients if they have previously been infected with the virus that causes COVID-19. It could help fill some data gaps, identifying people who have had the coronavirus but who were never officially diagnosed.
The tests, which are supplied by Whitmire Medical, are available to Kroger customers for $25 and typically provide results within 15 minutes. The test is only for people who believe they may have previously been infected with COVID-19 but are not currently experiencing symptoms.
Going to the grocery may be riskier than you think
A study published in the British medical journal Occupational and Environmental Medicine found about 20 percent of grocery workers were infected with the coronavirus, even though most were asymptomatic. The authors conclude the workers were likely a "significant transmission source" for COVID-19 transmission.
The analysis studied what it called the significant asymptomatic infection rate, exposure risks, and psychological distress of front-line workers, including grocery store employees.
Researchers said 20 percent is a much higher rate of infection than was seen in the other communities. Even more concerning, the study found workers who interacted directly with customers were five times as likely to test positive for the virus as colleagues in other positions.
Around the nation
California: Some Hollywood celebrities have taken to Twitter to criticize Gov. Gavin Newsom for holiday gathering rules that limit events to no more than three households, with gatherings lasting no more than three hours.

Virginia: With cases spiking in the Richmond metro, CVS is expanding its free rapid testing capability in the region. The drug store chain announced four testing sites that it says will give you results within 30 minutes. There's one in Glen Allen, one in Chester, and two in Richmond. 

Oregon: Gov. Kate Brown has extended the state's emergency order for another 60 days, taking it into 2021. "Extending the COVID-19 state of emergency is not something I do lightly, but we know all too well that not taking action would mean an even greater loss of life," Brown said in a statement.