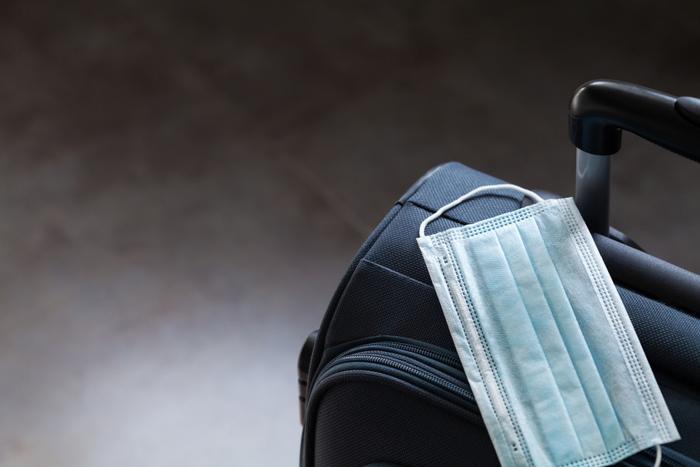 Coronavirus (COVID-19) tally as compiled by Johns Hopkins University. (Previous numbers in parentheses.)
Total U.S. confirmed cases: 3,987,584 (3,915,780)
Total U.S. deaths: 143,446 (142,095)
Total global cases: 15,284,136 (15,000,424)
Total global deaths: 624,665 (617,832)
Airlines toughen mask requirements
United Airlines isn't the only carrier laying down tougher face-covering rules this week. American and Southwest have upped the ante as well.
American says it will no longer allow any exceptions to its requirement that all passengers wear masks on its flights to prevent the spread of the coronavirus (COVID-19). The only exception to the mask rule is children under age two. It previously exempted passengers with medical conditions.
Southwest has adopted a similar policy, requiring all passengers to mask up. The airline says passengers who can't meet that requirement should stay home.
GOP unveils its stimulus plan
Talks continue between Republicans and Democrats on the next round of stimulus payments, including an extension of the extra unemployment payment that expires at the end of the month.
Treasury Secretary Steven Mnuchin, in an interview with CNBC today, said the GOP plan is based on providing out-of-work Americans with about 70 percent of their previous earnings. Some Republicans have said the current $600 a week bonus contained in the CARES Act pays many people more than they made when they had a job.
Congress must get busy if it expects to hammer out a plan acceptable to both sides before a looming deadline. Not only do many benefits expire at the end of July, but lawmakers are going on a month-long vacation starting August 7.
Unemployment rolls still growing
Despite hopes that the job market is recovering from the hammer blow of the coronavirus pandemic, there was an increase last week in the number of people going on unemployment. The Labor Department reports that new claims for jobless benefits totaled 1.4 million, an increase from the week before.
California, which is grappling with an outbreak of the virus and has reclosed a number of businesses, saw the biggest increase in new claims with another 292,673 people beginning to draw benefits. Georgia and Florida also reported a huge spike in claims.
Yelp doesn't expect many restaurants to reopen
Yelp likes to think it has its finger on the pulse of small business, but its analysts lately aren't finding much of a pulse for America's smallest businesses, especially restaurants. It says many small eateries forced to close during the pandemic aren't likely to reopen.
In a report, Yelp says 60 percent of the 26,160 temporarily closed restaurants listed on the review site as of this month are now permanently closed. It further reports that temporary closures are declining while permanent shutdowns are increasing. 
Back in April, Yelp reported 175,000 total businesses were closed in some way. Three months later, fewer than 25 percent of those businesses have reopened their doors.
Credit availability continues to shrink
A survey by credit card site CompareCards reveals that about 70 million people – more than one-third of credit cardholders –  involuntarily had a credit limit reduced or a credit card account closed in a 60-day period from mid-May to mid-July.
In April, the site conducted a similar survey and was stunned to see that 50 million consumers had immediately lost access to credit as the economy began to shut down and layoffs began to skyrocket.
Lenders appear to still be trying to minimize their risk as unemployment rises. So far at least, consumers appear to be managing to pay their credit card bills as credit defaults actually went down over the last four months.
Around the nation
Georgia: Gwinnett County Public Schools, deciding it is too dangerous to teach students in person when classes restart this coming school year, will transition to all-online learning in the fall. The school district, the largest in Georgia, had previously planned a hybrid in-person/online school year.

Wisconsin: Four more Wisconsin cities -- Racine, Green Bay, Whitewater, and Superior -- have enacted mandatory mask orders, joining Madison and Milwaukee. The cities have acted as Gov. Tony Evers has declined to issue a statewide mask mandate.  

Arizona: Researchers modeling the state's COVID-19 progress say things have gotten better since the spike in cases in June and early July, but they have urged Gov. Doug Ducey not to let up on restrictions they credit for the turnaround. Many of those restrictions are set to expire Monday.