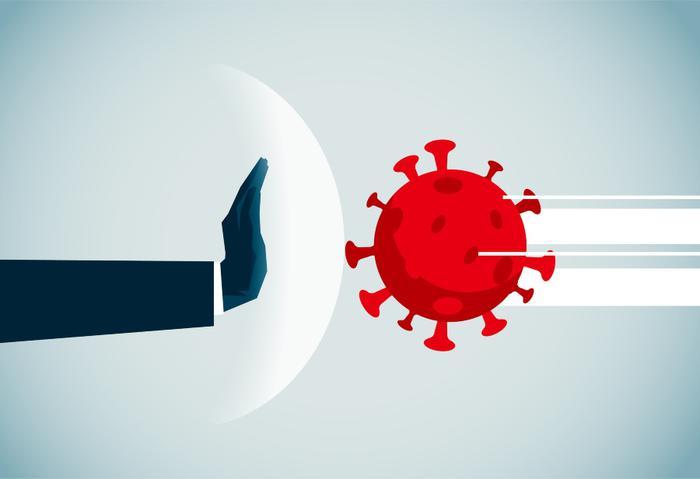 Coronavirus (COVID-19) tally as compiled by Johns Hopkins University. (Previous numbers in parentheses.)
Total U.S. confirmed cases: 3,850,134 (3,774,769)
Total U.S. deaths: 141,118 (140,563)
Total global cases: 14,763,911 (14,538,115)
Total global deaths: 611, 322 (606,922)
Quest Diagnostics expects a testing crunch in the fall
Quest Diagnostics, the largest medical laboratory in the U.S., has reportedly warned that it will not be able to keep up with demands for coronavirus (COVID-19) testing that are likely to surge this fall.
The company says the increasing demand for COVID-19 test results will coincide with the annual flu season when it will be called upon to provide millions of tests for influenza.
James Davis, executive vice-president of general diagnostics at Quest Diagnostics, told the Financial Times that "other solutions need to be found" to detect positive patients in addition to the nasal swab tests currently in use.
Timely help from Congress appears doubtful
A top Republican member of the House says it's not likely that Congress will approve another coronavirus aid package for consumers and businesses before lawmakers go on vacation in August. 
House Minority Leader Keven McCarthy (R-Calif.) told CNBC that he doesn't see it getting done before the end of July. Democrats and Republicans are at odds over jobless benefits, direct payments to individuals, liability protections for businesses, rent and mortgage assistance, and funding to reopen schools in the fall. 
President Trump has added his own conditions, insisting that any aid bill suspend or reduce the payroll tax and reduce or eliminate funding for testing.
Volunteers agree to test vaccines
A controversial plan to attempt to infect healthy people with the coronavirus to test an experimental vaccine is gaining some acceptance. Advocates say it's the only way to find out quickly whether a vaccine candidate is effective.
One such advocacy group -- 1 Day Sooner -- has signed up 30,000 volunteers in 140 countries who are willing to be exposed to the virus after taking a vaccine. 
The group is urging the National Institutes of Health (NIH) to undertake immediate preparations for "human challenge trials" in young, healthy people, who are less likely to suffer severe disease from COVID-19. 
Operation Quack Hack tries to weed out bogus cures
The U.S. Food and Drug Administration (FDA) has once again stepped in to protect consumers from coronavirus-related fraud, and it appears to be producing results. The agency launched Operation Quack Hack in March after it started receiving complaints.
"Building upon our previous experience with illegal online pharmacies, a team of consumer safety officers, special agents, and intelligence analysts triage incoming complaints about fraudulent and unproven medical products," the agency said in a press release.
As of last month, the FDA had identified more than 700 fraudulent and unproven medical products related to COVID-19 after reviewing thousands of websites, social media posts, and online marketplace listings.
Toy companies are thriving during the pandemic
Supermarkets, online retailers, and pizza delivery companies have seen a surge in business during the pandemic. You can add toy companies to that list.
The NPD Group reports that toy companies have enjoyed four straight months of rising sales as parents buy toys to keep their children occupied at home. March sales rose 19 percent and doubled that in May as warmer weather resulted in the purchase of more outdoor toys.
"We would never see this kind of unprecedented growth, I've never seen it in my life," Juli Lennett, an NPD Group toy industry analyst, told CNBC "Normally, we are up or down 3 percent or 4 percent, so this is certainly very unusual."
Around the nation
North Carolina: Gov. Roy Cooper's March 12 order preventing utility companies from disconnecting service for unpaid bills expires at the end of the month. Consumer advocates warn that thousands of state residents could lose water and electricity in August.

Michigan: The University of Michigan has announced its protocol for the fall semester. Students attending classes must wear masks while on campus but will have the choice between classroom sessions or online courses.

Washington: One of the first U.S. locales for the coronavirus, Washington, has seen its cases spike again, along with many other states. Spokane Health Officer Dr. Bob Lutz warns that continued large gatherings without social distancing are putting the state at risk of another economic shutdown.