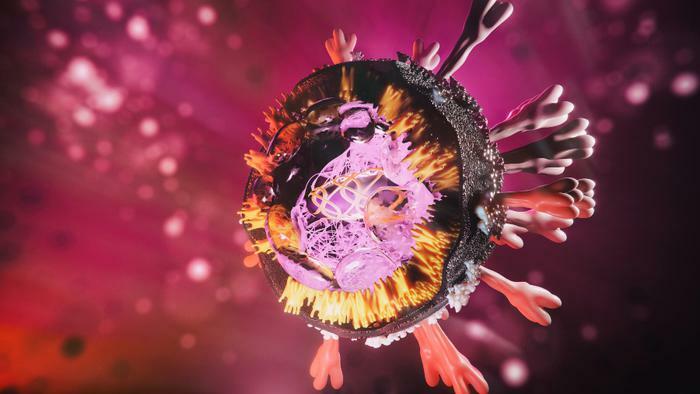 Coronavirus‌ ‌(COVID-19)‌ ‌tally‌ ‌as‌ ‌‌compiled‌‌ ‌by‌ ‌Johns‌ ‌Hopkins‌ ‌University.‌ ‌(Previous‌ ‌numbers‌ ‌in‌ ‌parentheses.)‌
Total‌ ‌U.S.‌ ‌confirmed‌ ‌cases:‌ 43,867,314 (43,694,842)‌
Total‌ ‌U.S.‌ ‌deaths:‌ 703,742 (701,312)
Total‌ ‌global‌ ‌cases:‌ 235,598,854 (235,058,353)
Total‌ ‌global‌ ‌deaths:‌ 4,812,498 (4,804,273)‌
AstraZeneca seeks approval of new treatment drug
Drugmaker AstraZeneca has appealed to the U.S. Food and Drug Administration (FDA) for emergency use authorization (EUA) for its antibody drug that helps prevent COVID-19. The company said the treatment displayed strong efficacy in clinical trials.
The company said the treatment, called AZD7442, is not a vaccine. However, it says the shot works like one by blocking symptoms of the virus. The drug would be used primarily to treat people with chronic diseases and other conditions that might make vaccines less effective. 
If the FDA grants the request, the drug would be the first of its kind. AstraZeneca says it's designed to prevent people exposed to COVID-19 from getting sick.
Study finds Pfizer jab reduced hospitalization risks
Scientists continue to learn more about the COVID-19 vaccines. A study published in the British medical journal The Lancet confirms an unexpected positive benefit of the Pfizer/BioNTech vaccine.
The study found that six months after the second shot, the efficacy of the vaccine in preventing the virus dropped from 88% to 47%. But researchers also found that people who received the vaccine had a 90% chance of staying out of the hospital if they were infected.
The study backs up findings from an earlier study by the Centers for Disease Control and Prevention (CDC). In that study, researchers found a similar decline in protection against infection but a reduced likelihood of severe symptoms.
Things are getting better, but…
The latest numbers from the COVID-19 Tracking Project at Johns Hopkins University are a reason for optimism. The number of new cases is falling, even with the presence of the highly contagious Delta variant. Deaths, a lagging indicator, are also expected to fall in the weeks ahead. But we've been in this spot before, and health experts are urging continued caution. 
"We can't get overconfident. Every time we do and we put our guard down ... we get another surge with another variant,"  Dr. Jorge Rodriguez, a viral researcher and internal medicine physician, told CNN. 
Over the last week, new cases in the U.S. averaged 107,312 per day. That's the lowest level since early August.
Around the nation