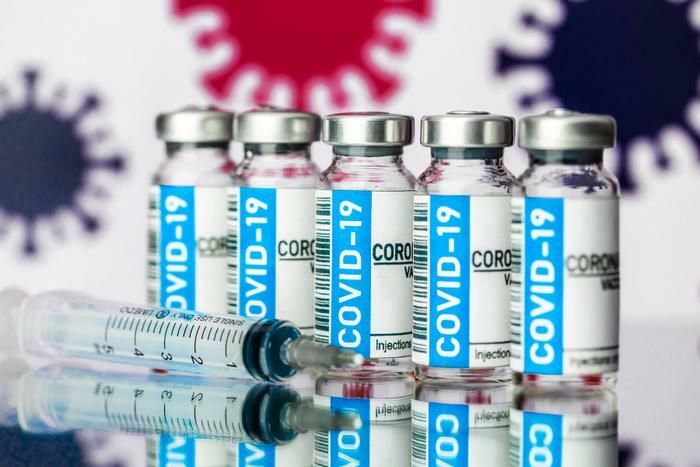 Coronavirus (COVID-19) tally as compiled by Johns Hopkins University. (Previous numbers in parentheses.)
Total U.S. confirmed cases: 33,499,817 (33,487,415)
Total U.S. deaths: 600,669 (600,313)
Total global cases: 177,138,102 (176,721,173) 
Total global deaths: 3,835,167 (3,824,424)
Latest vaccination trial shows disappointing results
CureVac is the latest coronavirus vaccine maker to report the results of its clinical trial, and the results were disappointing. The efficacy rate was below 50%.
But the company said there were extenuating circumstances. An examination of the virus in each person who got sick showed only one case involving the original virus. The others were caused by various variants of the original virus.
"While we were hoping for a stronger interim outcome, we recognize that demonstrating high efficacy in this unprecedented broad diversity of variants is challenging," said Dr. Franz-Werner Haas, CEO at CurVac. 
Unemployment claims drift higher
After several weeks of fewer people lining up to claim unemployment benefits, that number moved higher last week. The Labor Department reports that initial claims for jobless benefits rose to 412,000.
The increase was sizable -- a gain of 37,000 from the previous week's 375,000 new claims. Economists said the increase was unexpected since the numbers had fallen for six straight weeks and were below 400,000 for the first time since the start of the pandemic.
In a bit of encouraging news, the report showed that the number of Americans still drawing unemployment benefits continued to go down last week, falling by more than 500,000.
Higher COVID-19 deaths among Black patients linked to hospital quality
From the start of the pandemic, the death rate among Black patients was higher than for other ethnic groups. Some researchers suggested it was due to higher incidences of diabetes and other chronic conditions among these patients.
Researchers at the University of Pennsylvania have suggested another reason. They say Black COVID-19 patients tend to be treated in lower-quality hospitals.
The study concludes that the COVID-19 death rate for Black patients would be 10% lower if they had access to the same hospitals as white patients.
Report shows COVID-19's impact on world turmoil
The pandemic has affected more than health and the economy. Researchers say it has also contributed to political instability and violence around the world over the last 12 months.
The Institute for Economics and Peace reports that the COVID-19 pandemic had a noticeable impact on violence. There were some improvements in categories like violent conflict, but the researchers said other indicators like violent demonstrations deteriorated (or rose) significantly. Three times as many countries deteriorated than improved, the team noted.
Civil unrest rose globally by 10%, with Belarus recording the largest deterioration. There were 14,871 violent demonstrations, protests, and riots recorded globally in 2020.
Survey shows the pandemic has changed snacking habits
Among the ways Americans coped with the pandemic last year, surveys have shown an increase in snacking. But choices of snacks varied widely.
A survey by the California Walnut Board suggests that many of these snaking habits are likely to continue past the pandemic. Nearly a third of snackers have found comfort in their favorite snacks during the pandemic, but they are also prioritizing healthier snack options.   
The survey suggests that consumers are choosing snacks based on the belief that what they eat impacts the way they feel. More people say they are choosing snacks based on qualities such as boosting energy levels and enhancing their mood.
Around the nation
Louisiana: Several states have put an early end to enhanced unemployment benefits, but they have all been led by Republicans. Until now. Louisiana became the first Democrat-led state to follow suit when Gov. John Bell Edwards signed legislation that abolished an extra $300 per week payment.

Minnesota: Resort areas throughout the state are reporting booking records now that warm weather has arrived and COVID-19 is in retreat. WCCO-TV reports that even larger hotels in non-resort markets, but with luxury amenities, are booked with local residents seeking a "staycation."

New Mexico: Health officials say the state is very close to hitting its goal of vaccinating 60% of the population. It has boosted vaccination efforts recently with a sweepstakes, gift cards, and other incentives.