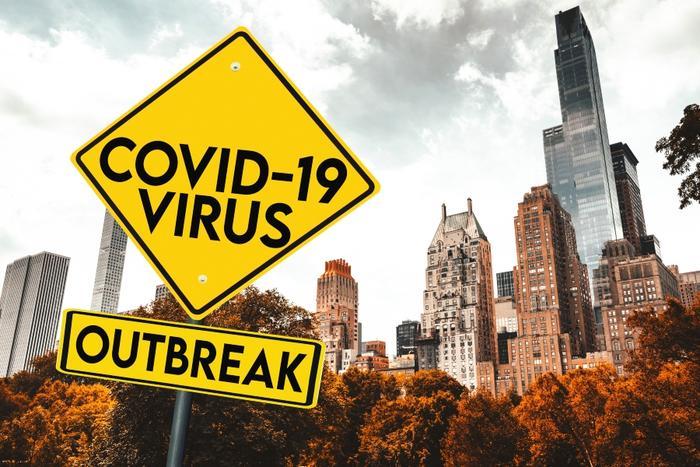 Coronavirus (COVID-19) tally as compiled by Johns Hopkins University. (Previous numbers in parentheses.)
Total U.S. confirmed cases: 610,774 (584,073)
Total U.S. deaths: 26,119 (23,709)
Total global cases: 2,006.513 (1,945,055)
Total global deaths: 128,886 (123,348)
Deaths spike
After several days of leveling off, the U.S. recorded its largest single-day death toll in the last 24 hours from the coronavirus (COVID-19). The Johns Hopkins University count, featured above, shows deaths increased by over 2,400.
Despite that, U.S. health officials still believe conditions are improving. Appearing on NBC's Today Show this morning, Dr. Anthony Fauci, head of the National Institute of Allergy and Infectious Diseases (NIAD) said he believes the U.S. is turning the corner. "There's no doubt what we've seen over the last several days is a flattening out," he said.
Scams tied to COVID-19 stimulus checks are surging 
Billions of dollars in government stimulus checks hit consumers' bank accounts today, and that's certainly getting the attention of scammers. Hiya, a company offering a call-screening app, warns that scams tied to these direct payments have spiked in recent days, rising 844 percent between March 16 and March 23.
Hiya found the most popular scam asks for a user's bank info, claiming it is needed for direct deposit of the stimulus check. The government does not ask for this information.
The second most popular scam requests additional personal information, like a Social Security number or account details to deposit the check that day. The government already has everyone's Social Security number.
Other scams on the rise include fake companies or government agencies offering loan forgiveness or loan advances if the individual forfeits their stimulus check, and fake government agencies claiming an individual's Social Security number is no longer active or valid. 
Health care workers testing positive
Medical personnel treating COVID-19 patients wear special protective gear to protect them from the virus, but that didn't happen much in the early days. The Washington Post reports that the first known spread of the disease to health care workers occurred in mid-February in Solano County, Calif. when three hospital workers caught the coronavirus from a patient.
An analysis released by the Centers for Disease Control and Prevention (CDC) this week shows that about 9,000 health care workers have tested positive for the virus since April 9. Most were not sick enough to require a hospital stay, but 27 of them died.
Restaurant rebound
While restaurants have been hammered by social distancing requirements, an industry group suggests the worst could be over. Foodmarket cites data from the NPD group showing a 41 percent decline in restaurant translation in the first week of April, on the heels of a 42 percent drop in the preceding week.
"The 41 percent decline in restaurant transactions is similar to last week and may indicate a bottom," David Portalatin, NPD food industry advisor told Foodmarket. "We also need to be aware that further erosion could occur if consumers' economic situations worsen." 
Foodmarket concludes that the apparent bottoming is probably due to the industry's pivot to off-premise dining, emphasizing carryout and delivery options.
Ford ramps up protective equipment production
Ford has expanded its manufacturing of protective gear for health care personnel and first responders. Teaming with Wayne State University, the Wayne State University Physician Group, and ACCESS, the company is launching a new initiative aimed at improving access to COVID-19 testing for symptomatic first responders, health care workers, and corrections officers in Michigan.
Ford is providing vehicles, drivers, and equipment to help create the first mobile testing service in the state, which has been hard hit by the virus.
Around the nation
Florida: The state has become one of the nation's hotspots for the coronavirus. The state health department today announced 20 deaths overnight as the number of confirmed cases rose past 22,000. 

Illinois: The Illinois Workers' Compensation Commission has taken action to support workers who are deemed "essential." Its emergency measure presumes that any essential worker who contracts COVID-19 got it while on the job, making them eligible for workman's comp.

Ohio: With NFL franchises in Cleveland and Cincinnati, Ohio's economy has a lot riding on professional football resuming in the fall. But Gov. Mike DeWine is not ready to predict a timely kickoff. "I don't know where we're going to be, and I don't think anybody really knows," DeWine told 850 ESPN Cleveland.