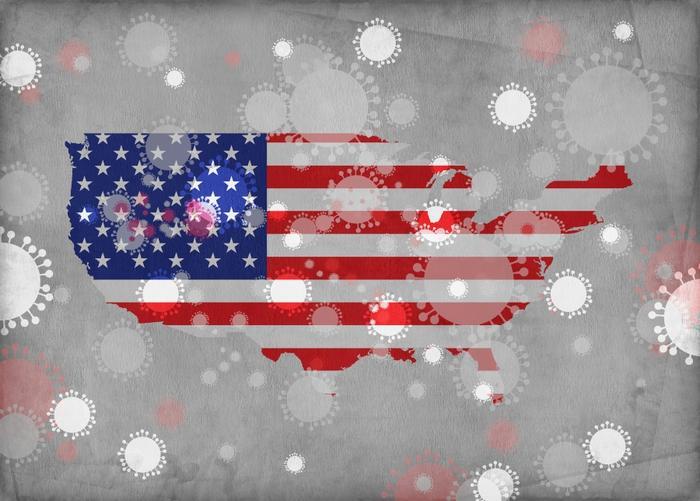 Coronavirus (COVID-19) tally as compiled by Johns Hopkins University. (Previous numbers in parentheses.)
Total U.S. confirmed cases: 6,861,211 (6,816.046)
Total U.S. deaths: 200,005 (199,552)
Total global cases: 31,374,796 (31,110,407)
Total global deaths: 965,893 (961,544)
U.S. death toll exceeds 200,000
The death toll from the coronavirus (COVID-19) has moved past the 200,000 mark, with 200,005 fatalities currently being reported by the COVID-19 Tracking Project at Johns Hopkins University.
While the number of new cases of the virus exploded over the summer, the number of deaths has appeared to slow down. It only took from March to May 28 to record the first 100,000 deaths. It took more than three and a half months for it to reach 200,000.
After peaking at more than 57,000 deaths in April, the U.S. death toll fell every month through July. It rose slightly in August.
Lowe's installing lockers for 'touchless' pickup
Lowe's has announced that it will install lockers at all of its home center stores for "touchless" pickup. The retailer says this will make it easier to shop for consumers who are worried about COVID-19. The installation is scheduled for completion by March 2021.
"Our No. 1 priority is making sure we are keeping things safe for our associates and customers while continuing to provide additional options to make it even easier to shop with us," said Joe McFarland, Lowe's executive vice president of stores. 
The move is an extension of the store's curbside pickup service, which McFarland says is popular with Lowe's customers. He also says more than 60 percent of online orders are now picked up in stores, so the installation of lockers adds one more layer of protection.
What's going on at the CDC?
When the Centers for Disease Control and Prevention (CDC) released updated coronavirus guidance -- only to walk it back a day later, saying its release was a "mistake" -- it raised more than a few eyebrows in the medical community.
"It's really hard to believe that this was an accidental posting of draft guidance that they had to subsequently pull down 48 hours later that they didn't realize they had put it up over the course of the weekend," former Food and Drug Administration (FDA) Commissioner Dr. Scott Gottlieb told CNBC Tuesday.
Gottlieb went a step further, saying the CDC's recent missteps are "deeply concerning" and could "ruin the credibility" of the agency.
Children's stronger immune response protects against the virus
Kids seem to have a much easier time handling the coronavirus, and now scientists think they know why. Children seem to have a stronger immune response than adults.
A study involving scientists at several different institutions found that children with COVID-19 fared significantly better than adults. While 37 percent of adult patients required mechanical ventilation, only 8 percent of children needed the same intervention.
"Our findings suggest that children with COVID-19 do better than adults because their stronger innate immunity protects them against SARS-CoV-2, the novel coronavirus that causes the disease," said co-senior author Dr. Betsy Herold.
How to avoid COVID-19's worst symptoms
It's been well established that some people have more severe COVID-19 symptoms than others who are infected with the virus. Scientists who have studied the data now have advice for people before they become infected.
Scientists at the Rush Center for Weight Loss and Bariatric Surgery say it is critically important to maintain good health in order to keep your body's natural defenses in fighting shape. Obesity is a major risk factor, so a change in lifestyle could improve your chances of a speedy recovery if you get infected.
Their advice? Cut out sugars, including non-starchy vegetables, and get plenty of protein. Dr. Naomi Parrella, medical director at the Rush Center, also says it's important to stay physically active. "The most important thing is to break up the sitting down," she said.
Around the nation
Tennessee: Tennessee's active caseload is rising, and many of those cases of the coronavirus are behind bars. The Department of Corrections reports that there are 609 active cases of the virus in Tennessee prisons, with one new death reported Monday.

New York: New York City schools have reopened their classrooms for as many as 90,000 students -- a small fraction of the city's school-age population. But it was a milestone of sorts since it was the first classroom instruction in the city since March.

Wyoming: After months of avoiding the worst of the coronavirus, Wyoming is experiencing a surge in cases. State health officials say 772 people are currently infected, nearly double from the previous week. The University of Wyoming appears to be a hotspot.