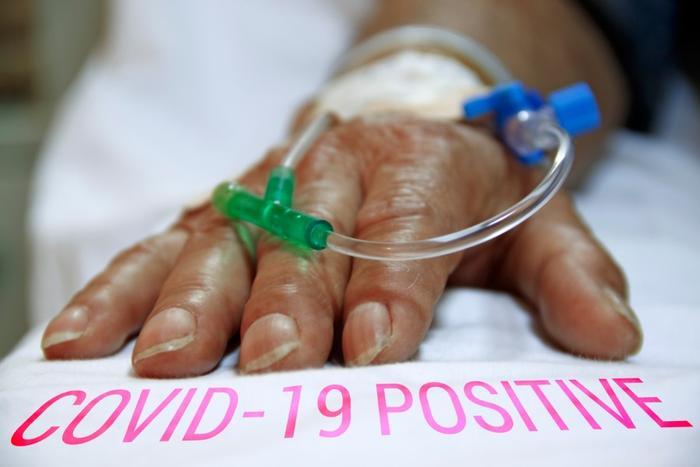 Coronavirus (COVID-19) tally as compiled by Johns Hopkins University: (Previous numbers in parentheses)
Total U.S. confirmed cases: 69,684 (55,568)
Total U.S. deaths: 1,049 (809)
Total global cases: 495,086 (441,187)
Total global deaths: 22,295
Senate approves massive aid to consumers and businesses
Unanimous votes in the U.S. Senate are rare these days, but all present lawmakers said "aye" when a $2 trillion spending measure to address the coronavirus (COVID-19) came up for a vote.
Likely of most interest to consumers, the measure sends every American a check and extends and increases unemployment benefits. House approval is expected tomorrow. Get the details here.
U.S. Deaths now over 1,000
It's a tragic milestone, but coronavirus deaths in the United States have moved past the 1,000 mark to 1,049. Fatalities have increased rapidly over the last few days, but the U.S. still trails Italy, Spain, and China when it comes to that metric.
The U.S. numbers aren't likely to improve anytime soon. A number of health officials have predicted U.S. coronavirus deaths won't peak until three weeks from now at the earliest.
Hospital tipping point
In major cities and coronavirus hotspots, hospitals are struggling to treat all their patients. The Wall Street Journal reports that some New York City hospitals have been forced to move patients to facilities in other areas and create makeshift morgues using refrigerated trucks.
Some New York hospitals have so many critically ill patients that they have begun diverting ambulances to other locations. Efforts are underway to build a temporary hospital in a large conference center in Manhattan. While new cases are still increasing, New York Gov. Andrew Cuomo says there's been a slight decrease in the number of hospital admissions.
California catching up to New York
New York is not the only state to see a surge in reported coronavirus cases. In California, the number of cases is doubling every three to four days, according to CNN.
Statewide, the number of confirmed cases surged past 3,000 early today. Comedian Kathy Griffin tweeted that she has been hospitalized in Los Angeles with serious coronavirus symptoms. 
FDA says coronavirus scams could be a matter of life and death
The U.S. Food and Drug Administration (FDA) is warning all consumers not to fall for claims that a particular product can protect against or even cure the coronavirus. It says none of these things exist and anyone who says they do is running a scam.
The agency is especially worried that people will buy these products -- which include dietary supplements and purported tests -- and not seek medical attention if they get the virus, leading to serious illness and even death.
Around the nation
Illinois: The City of Chicago has closed Lakefront Trail and other parks and beaches until further notice. The action came as Mayor Lori Lightfoot expressed irritation at residents who refused to honor her shelter-in-place request and crowded into recreational areas over the last few days. 

Texas: State health officials are expressing hope that an early spring in the state will help slow the spread of the coronavirus. They cite a new study by scientists at the Massachusetts Institute of Technology which found that 90 percent of the virus transmissions through Sunday occurred in areas with a temperature from 37 to 63 degrees.

Tennessee: Attorney General Herbert Slatery III has filed an emergency petition asking the Tennessee Public Utility Commission to prohibit the utilities it regulates from disconnecting service for nonpayment during the State of Emergency invoked by Governor Bill Lee. Slatery noted that several utilities had already announced moratoriums on cutting off service.