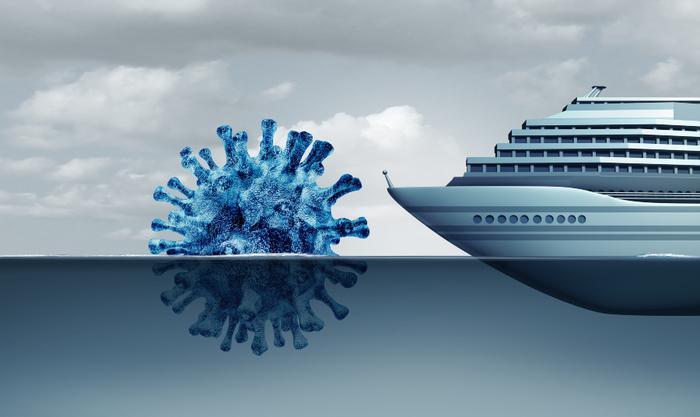 The Norwegian cruise line Hurtigruten has suspended all of its sailing expeditions through September after an outbreak of COVID-19 spread through its ship -- the MS Roald Amundsen. The virus reportedly infected 36 crew members and five passengers. 
Worse yet, the ship -- which sometimes doubles as a cruise line as well as a ferry -- had visited several Norwegian ports. Authorities are concerned that townspeople in those stops may have also been infected when passengers disembarked to tour a town or village.
The 41 people who tested positive have been admitted to a hospital in Tromsoe, Norway where the ship is docked.
The MS Roald Amundsen had previously sailed two expeditions to the Arctic, one on July 17 with 209 guests aboard and another on July 24 with 178 guests on board. The cruise line has not commented on the health or testing of other passengers; it only says that it is working closely with the Norwegian National and Local Health Authorities for follow-up, information, further testing, and infection tracking.
A major blunder
Hurtigruten CEO Daniel Skjeldam said that cruise ship officers were not aware that they should have notified the passengers after the first case was reported on Friday, claiming that the officers simply followed the advice of the ship's doctors.
That line of advice runs counter to the guidelines offered by the Norwegian Institute of Public Health. The agency said its advice was to inform passengers and crew as quickly as possible so their health could be monitored and, if necessary, be quarantined.
"We have made mistakes. On behalf of all of us in Hurtigruten, I am sorry for what has happened. We take full responsibility," Skjeldam said.