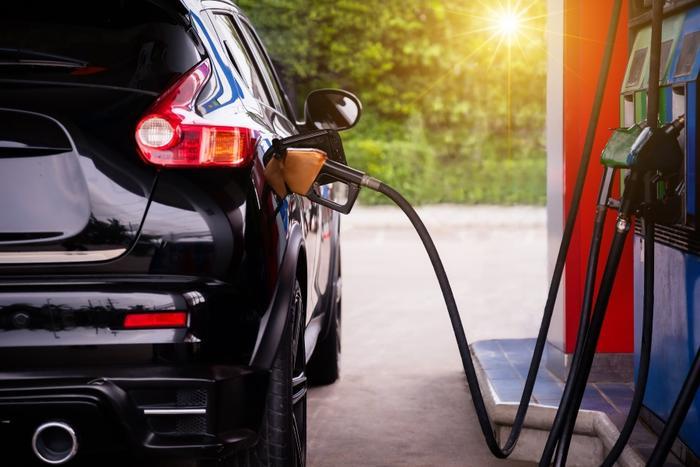 Fears of the coronavirus have sent oil prices lower, but that has yet to translate into much lower prices at the gas pump. Consumers are paying roughly what they did a week earlier.
The AAA Fuel Gauge Survey shows the national average price of regular gas is $2.45 a gallon, about a penny less than last Friday. That price is only six cents more than at this time last year.
The average price of premium is $3.05 a gallon, down a penny from last week. The average price of diesel fuel is $2.86 a gallon, a penny less than last week.
Prices normally start to move higher at this time of year as refineries begin maintenance and switch over to producing more expensive summer blends of gasoline. But Patrick DeHaan, head of petroleum analysis at GasBuddy, says the effects of the coronavirus may alter that seasonal pattern.
DeHaan says plunging oil prices could delay, offset, or shorten the normal seasonal upswing that generally starts this time of year. He says that could translate into a few extra weeks of lower prices at the pump before they begin their inevitable rise.
While most states saw prices edge up slightly during the week Michigan was a happy exception, with motorists enjoying gas prices that were seven cents a gallon lower than the previous week.
The states with the most expensive regular gas
These states currently have the highest prices for regular gas, according to the AAA Fuel Gauge Survey:
Hawaii ($3.57)

California ($3.48)

Washington ($3.09)

Nevada ($2.90)

Oregon ($2.98) 

Alaska ($2.94)

Arizona ($2.76)

Pennsylvania ($2.67)

Illinois ($2.65)

New York ($2.61) 
The states with the cheapest regular gas
The survey found these states currently have the lowest prices for regular gas:
Missouri ($2.18)

Texas ($2.15)

Mississippi ($2.14)

Louisiana ($2.17)

Alabama ($2.20)

Arkansas ($2.20)

South Carolina ($2.20)

Oklahoma ($2.20)

Kansas ($2.22)

Virginia ($2.24)