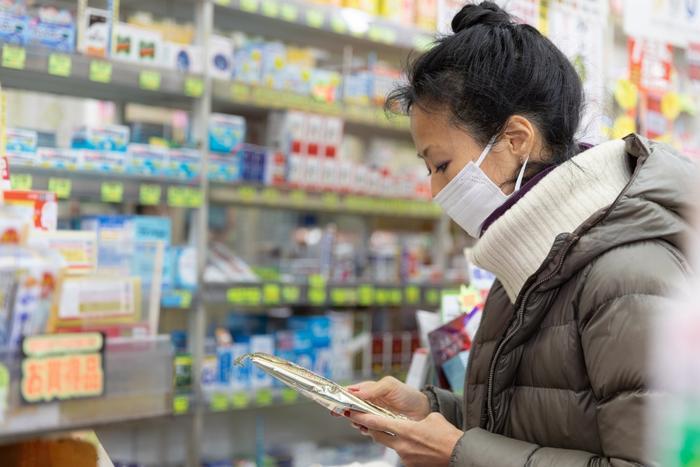 Wall Street has fretted that concerns about the coronavirus are affecting consumer behavior, in particular depressing the travel and hospitality industries.
There is early evidence that this is indeed occurring, but the virus is also spurring huge demand for other types of consumer products, to the point of creating nationwide shortages. Trying to find some Clorox Wipes? Good luck. Looking to pick up a bottle of Purell? Sorry, sold out.
Walmart, Target, and every major supermarket chain are struggling to keep store shelves stocked in the wake of a buying frenzy. And it's happening everywhere, not just in cities where coronavirus cases have been reported.
In rural Virginia, hundreds of miles from the nearest reported case, an Ace hardware store immediately sold out of painter's masks, even though they are totally useless in screening germs.
Limiting sales
Some retailers, such as Kroger, are taking measures to stop the hoarding of products associated with the virus outbreak and the fear it is generating.
"Due to high demand and to support all customers, we will be limiting the number of sanitization, cold and flu-related products to five each per order," the supermarket chain said in a statement. "Your order may be modified at time of pickup or delivery."
Progressive Grocer, an industry trade publication, reported a surge in grocery delivery orders from supermarkets on Tuesday of this week compared to the previous Tuesday. It also notes that food orders through Amazon were up by 67 percent.
'Pandemic pantries'
Nielsen reports hand sanitizer and toilet paper may be just the tip of the shopping spree iceberg. Its investigation suggests consumers are busy building what it calls "pandemic pantries."
"They're also starting to think beyond emergency items, such as basic foodstuffs, including canned goods, flour, sugar and bottled water," the company said in its report. "Concerns are having a ripple effect into non-food essentials as well. In the U.S., sales of supplements, fruit snacks and first aid kits, for example, are all on the rise."
Nielsen worries that the hyper-buying is having a negative impact on supply chains, which are already taxed because factories in China have been closed or had their output reduced as that country copes with the virus.
In the U.S., Campbell Soup says it has ramped up the production of canned soup in anticipation that consumers will rush to stockpile non-perishable food items. In an interview with CNBC, company CEO Mark Clouse likened the response to how the company might handle a major weather disaster.