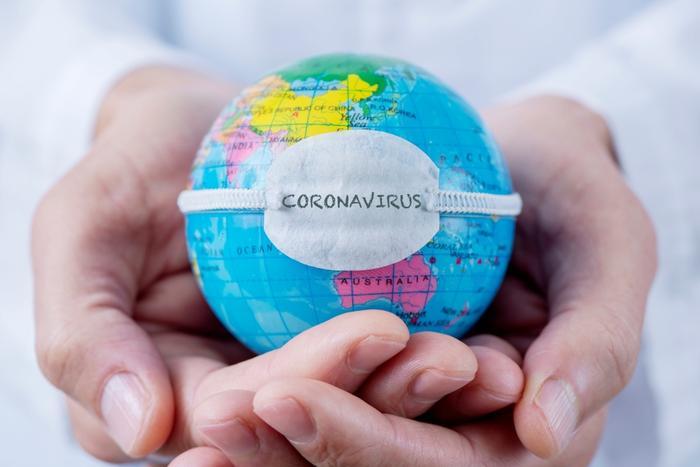 The number of cases of the coronavirus, both inside and outside of China, surged over the weekend, sending investors racing for the sidelines. The world's stock markets opened sharply lower Monday after a steep sell-off on Friday.
The Dow Jones Industrial Average opened Monday's trading at 28,143, down 843 points -- nearly 3 percent -- from Friday's close, and it was heading lower. South Korea's stock market plunged 3 percent, nearly twice the losses experienced on the Hong Kong market.
The travel industry has already taken a severe hit, but the virus, also known as COVID-19, threatens other areas of the economy. There have been growing concerns that the coronavirus could cause a worldwide recession, impacting China's supply chain while reducing demand. 
"Not only are Chinese industrial hubs in lockdown, and derailing global supply chains, you now have the virus spreading very close to industrial hubs in Europe," Florian Hense, European economist at Berenberg Bank, told The Wall Street Journal.
What Warren Buffet's doing
But for consumers with their retirement savings in the stock market, legendary investor Warren Buffett says it's no time for panic. In an interview with CNBC Monday, Buffett said the impact of the virus, as severe as it may be, is likely to have only a short-term effect. He says his economic outlook remains unchanged.
"We're buying businesses to own for 20 or 30 years," he told the network. "We buy them in whole, we buy them in parts ... and we think the 20- and 30-year outlook is not changed by the coronavirus."
What is increasing investors' concern is the virus' spread outside China. Over the weekend, there was an explosion in the number of reported cases in Italy and Iran, among other countries. There have been hundreds of new cases reported in South Korea, as a fifth person has died from the virus in Italy. The government there reports that at least 50,000 people have been placed under quarantine.
In its latest update on the situation in the U.S., the Centers for Disease Control and Prevention (CDC) reports that the disease has been detected among travelers returning from China and has been transmitted via person-to-person contact. 
"But at this time, this virus is not currently spreading in the community in the United States," the CDC said.