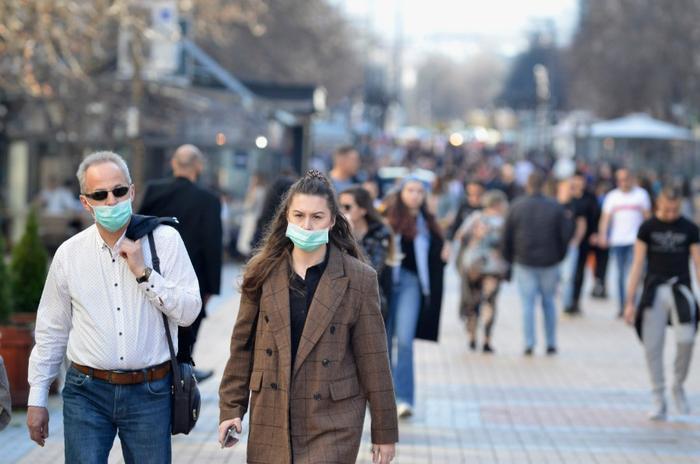 The White House is privately projecting, based on models compiled by the Federal Emergency Management Agency, that there will be 200,000 new coronavirus cases and nearly 3,000 deaths per day by June 1, the New York Times reported. Those figures are significantly higher than the current figure of 25,000 cases a day.
The projections come as more than half of states are considering reopening businesses and easing stay-at-home restrictions. The anticipated spike in illnesses partly reflects "changes in mobility and social distancing policies," the Times reported.
The publication said that only 20 of the 27 states planning on lifting restrictions meet the reopening criteria set by the Trump Administration. Seven states -- Indiana, Iowa, Kansas, Minnesota, Mississippi, Nebraska, and Wyoming -- are still showing increases in daily COVID-19 infections.
Worldwide, the number of reported cases of the novel coronavirus has now ballooned to more than 3.6 million, and nearly 252,000 people have died, according to data compiled by Johns Hopkins University researchers. 
Consumers worried about lifting restrictions
A survey released Tuesday by The Washington Post-University of Maryland found that a majority of Americans have feelings of apprehension about resuming normal activities. 
While 56 percent of Americans said they have felt comfortable continuing to make trips to the grocery store during the health crisis, 67 percent of respondents said they would feel uncomfortable shopping at a retail clothing store. Seventy-eight percent said they would be uncomfortable eating at a sit-down restaurant. 
Public health experts are working quickly to develop treatments to combat the illness. On Friday, the U.S. Food and Drug Administration issued emergency approval for the use of the first antiviral drug that appears to be effective at speeding recovery among COVID-19 patients.
"These two rigorously done trials provide really the first evidence of the efficacy of any therapeutic for this disease," said Lloyd Minor, dean of the Stanford School of Medicine. "I think this is very encouraging in terms of the future."