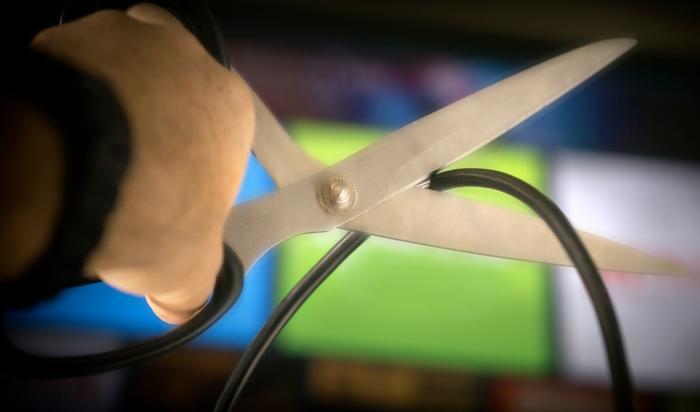 If you've cancelled your cable TV subscription and are relying on video streaming services for your entertainment, you are no longer just a trend-setter. You may soon be in the majority.
A new forecast from eMarketer predicts that the number of pay TV households in the U.S. will drop by 4 percent by the end of the year to around 86.5 million homes. It further expects the freefall to continue, with pay TV subscriptions falling below 80 million by 2021.
In fact, eMarketer researchers say it won't be long before there will be as many households going without a pay TV subscription as there are subscribers. The company suggests the industry has arrived at a tipping point, with more consumers preferring to subscribe to services like Netflix, Amazon, and Hulu that cost little more than $10 a month.
That space is about to get even more crowded as Disney, WarnerMedia, and Apple get ready to launch streaming services of their own. And then there's YouTube, which costs nothing.
Follow the money
According to eMarketer, money may have a lot to do with the wave of cord-cutting. The researchers say pay TV providers have responded to their loss of business by trying to increase profit margins. 
They often offer an attractive introductory price that surges once that limited time period ends. Subscribers often drop the service once the price goes up. There is also little flexibility if a subscriber asks for a lower price in return for not cancelling.
While pay TV services are losing customers, they are also facing higher costs -- which is putting many companies in an increasingly difficult position.
"Their answer has been to raise prices across the board, and it seems that they are willing to lose customers rather than retain them with unprofitable deals," the authors wrote.
Previous research
eMarketer's research is in line with previous reporting on the subject. Earlier this year, the Convergence Research Group projected that 34 percent of American cable and satellite TV subscribers would cut the cord by the end of 2019.
These consumers sometimes opt for personal bundling of services like Hulu or Sling, where they subscribe to specialty channels they have a particular interest in, like the SEC Sports Network.
Live programming, it seems, is the main thing keeping consumers paying more to subscribe to pay TV services. Sports fans depend on ESPN to see games, and political junkies are hooked on CNN, MSNBC, and FOX News.
Local news, of course, is still available for free over the air. Viewers may need an external antenna, but they can receive it in HD over a regular TV set if they live near a TV station.