---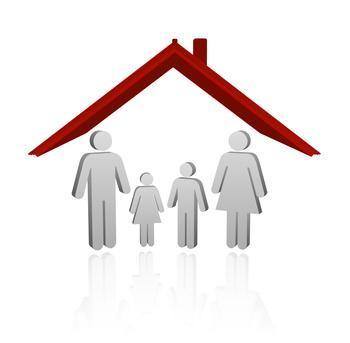 For many adults, starting a family is a top priority and once that family gets started, keeping everybody protected and safe becomes an even more urgent priority.
And the common saying among many parents is that it takes a village to raise a child, but in the year 2013 some would say these villages need help, and good way to get some of that help is through an electronic device.
Because we all know that kids pretty much just want to have fun and remain in their imaginary worlds for as long as they can, which sometimes doesn't make them the absolute best at recognizing and avoiding danger.
This often happens in or around swimming pools for example, because there seems to be something about the blue water and chlorine that make kids not only lose their composure but also forget the very safety lessons that you tried to teach them -- like not going into the pool when no adults are around to supervise.
Brick House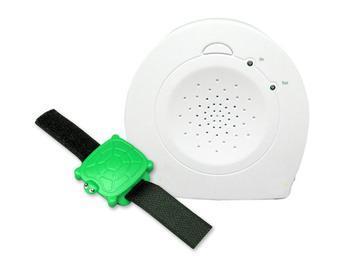 That's why the company Brick House Security released the Brick House Security Swimming Pool Alarm for about $200 on the its website. Although its winter in many parts of the country, this easy-to-use device is something parents who own swimming pools can order and have ready way before summertime arrives.
The Brick House pool alarm comes with cute little bracelets that secure around your child's wrist and as soon as he or she touches the water, an alarm will sound so you can rush to help immediately. The device is also small and portable so parents can bring it with them when traveling.
The Brick House Security Swimming Pool Alarm can also be used for your pet and the company says there's no installation and it's easy to set up and operate.
Amber Alert
Another useful gadget to help protect your kids is the Amber Alert GPS which costs $199 on the company's website for a one-year contract. The company also offers discounted prices for longer service commitments.

The child simply carries the tiny device which appears to be about the size of an iPod mini, and parents can track all of their child's whereabouts from their home computers or smartphones, by bringing up a map that shows you not only the exact location of your child, but the address and how to get there.
You can also bring up a record of the different locations your child has been throughout the day.
The company says the Amber Alert GPS locator is vastly different from simply giving your child a smartphone that has GPS tracking, because the Amber serves no purpose other than to track your child, as opposed to a smartphone that's used for countless other things and may not provide the same amount of accuracy.
The Amber Alert GPS can also send emails or text messages when your child leaves certain locations, which is helpful for those kids who travel to places without you like to school, team practices or a friend's house.
The GPS also has a speed alert component that alerts you if the device and your child are going above certain rates of speed while driving, which is a big potential plus for parents of teen drivers.
Dropcam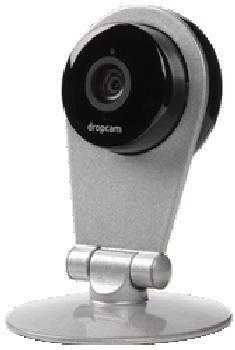 Setting up cameras inside your home for security isn't a new concept, but how about one that you're able to set up in just 60 seconds?
That's how long the company Dropcam Inc. says it will take to install its security device that can be used to monitor a babysitter who's watching your children, keep an eye on your kids when they're in a section of the house alone or when you want to watch your newborn sleep while you're in another room.
The Dropcam also has motion sensors, so when an event occurs like a child coming home from school, it sends your smartphone or PC an alert, so you can see and communicate with your child through a two way voice recording system .
In addition, camera is pretty small, almost the size of one of those tiny external PC cameras, so it's easy to move from room to room without any wires or cords, because the entire device runs off of Wi-Fi signals.
The cost of the Dropcam monitoring system is $149 on the company's website and you can also purchase other services from the company, like video security protection for an additional cost.
Crystal Clear
But if you would rather spend a little less money on a home security camera, you could always go for the Safety 1st Crystal Clear Baby Monitor that costs under $25 on Amazon.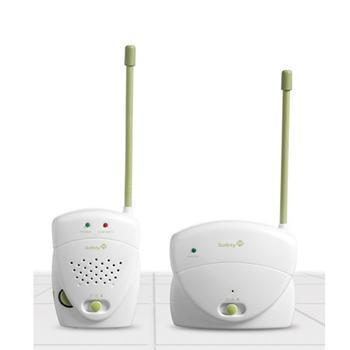 The device certainly doesn't have all of the bells and whistles that the Dropcam has, especially because it only allows you to monitor sound, but it's good if you'll only need to monitor your child for a short period of time or you're the type of parent that doesn't plan to use a monitoring system all that much.
And although the Safety 1st Baby Monitor is a solid product and reviewed pretty well overall, other reports say it may start to pick up static over long periods of use, so again, if you're a parent that plans to use a monitoring system daily, you may want to go with a more expensive device.
So as it seems the job of parenting may be getting harder with new societal ills always developing and children becoming exposed to those ills much easier, but thankfully certain aspects of technology are making it easier to help parents keep their children safe and protected, because everyone can use some help every now and then, especially Mom and Dad.
---