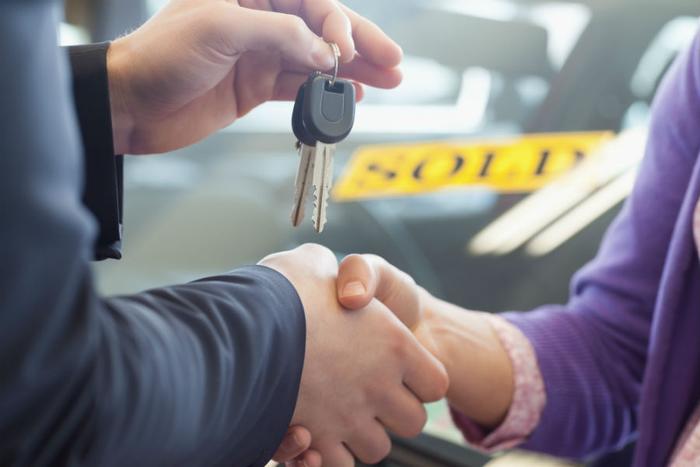 As new cars continue to get more expensive, consumers are increasingly buying late-model used cars, according to recent research from Experian.
In its report on auto financing activity in the third quarter, Experian found that lending for used cars and trucks rose 2.4 percent year-over-year, reaching 55.15 percent.
In an interesting development, Experian found that consumers qualifying for prime loans were the biggest buyers of used cars. Even though most could afford to purchase a new vehicle, the research shows that savvy buyers with good to excellent credit scores preferred to shop among the increasing number of late-model used vehicles.
In fact, the better consumers' credit scores, the more likely they were to purchase a used vehicle. Lending to "super-prime" applicants increased 3.3 percent to reach 13.42 percent during the quarter. 
'Optimal choice'
"Consumers appear to be realizing that financing a used vehicle can be an optimal choice, particularly as they look to improve their financial health," said Melinda Zabritski, Experian's senior director of automotive financial solutions. "With so many late-model vehicles, used vehicles can offer similar features to new vehicles but at a lower cost." 
Buying a 2017 model just coming off a three-year lease, a consumer may find the same features that are included on a similar 2020 model but escape paying the depreciation that begins the moment the car is driven off the lot. 
An analysis by Carfax shows that new vehicles can lose more than 10 percent of their value during the first month of ownership. And the value keeps falling.
Depreciation on new cars
According to current depreciation rates, Carfax says the value of a new vehicle can drop by more than 20 percent after the first 12 months of ownership. After that, the value can decline by 10 percent per year over the next four years.
The Experian report shows that prime borrowers are also lengthening their loan terms just as subprime borrowers are. The average used car loan was for 64.89 months compared to 69.28 months for new car loans.
Average vehicle loan amounts continued to increase to go up for all borrowers. The average loan amount for a new vehicle increased 3.8 percent to $32,480, while the average used car loan amount increased 2.3 percent to $20,466. 
Consumers also stretched themselves in the third quarter when agreeing on a monthly payment. The average used vehicle payment was $393, compared to the average new car payment of $550.