---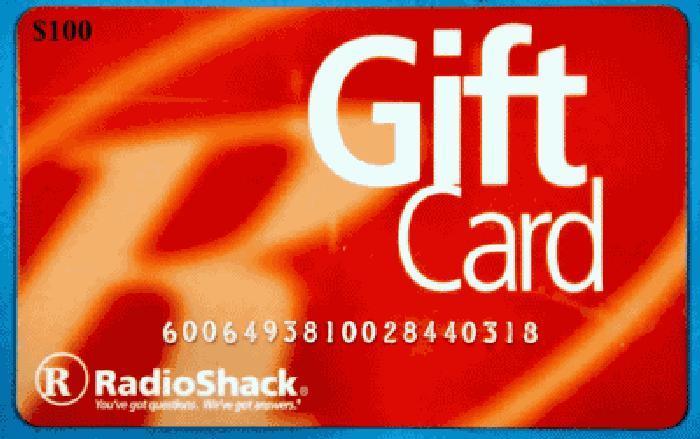 RadioShack may barely be breathing, but that doesn't mean it doesn't have to honor its gift cards.
New York Attorney General Eric Schneiderman says consumers who have unused gift cards from RadioShack, which entered bankruptcy earlier this year, can now file claims to recover the unused balance.
"Individuals who have unused balances on RadioShack gift cards may now apply to get their money back," Schneiderman said. "When a company goes bankrupt, it is important that consumers are protected and this claims process will ensure just that."
To redeem the unused portion of a RadioShack gift card, go to OldRadioShackGiftCards.com to obtain a claim form that can be submitted electronically or by mail.
Bankruptcy court approved
The claims process was the outgrowth of action by 24 states and the District of Columbia that won approval from the U.S. Bankruptcy court in Wilmington, Del., in September. All U.S. consumers have until December 2 of next year to file a claim.
Schneiderman has raised a concern about a likely scam that could grow out of this arrangement. He cautions consumers that no one associated with this settlement will contact them to ask for personal or financial information or to request any payment. Consumers asked for such information or payment, he says, should say no to those requests.
Harnessing some star power
Meanwhile, the beleaguered electronics retailer has announced that it has landed TV personality Nick Caannon as RadioShack's Chief Creative Officer. The company says Cannon will play an active role in the development of RadioShack-exclusive products as well as helping to further transform the retailer.
RadioShack said it will also turn to Cannon to help the company continue to grow its educational and S.T.E.M (science, technology, engineering and math) initiatives nationwide. He will maintain an office at RadioShack headquarters in Fort Worth, Texas.
"RadioShack is a brand that matters," Cannon said. "As a kid, spending time in my neighborhood RadioShack was invaluable. The maker mentality and educational approach taught me a lot and encouraged me to explore my own creativity."
---