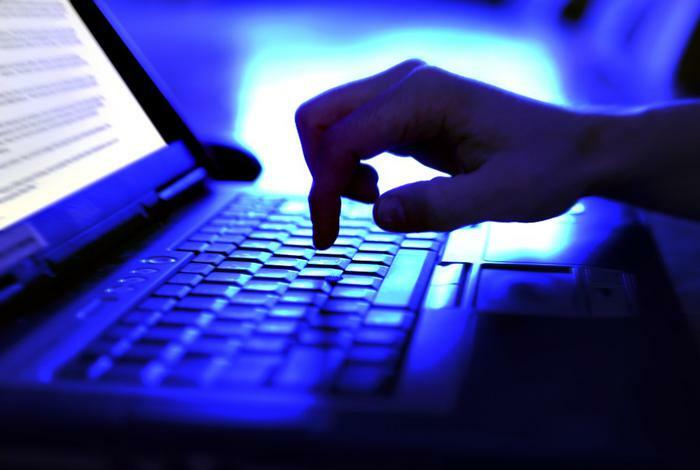 The internet has not only become a primary channel for commerce, entertainment, and communication in the 21st century, it is increasingly inhabited by scammers hoping to enrich themselves by stealing from others.
The Better Business Bureau (BBB) is warning people who use social media about a new scam that has recently surfaced. It seems innocent enough – a post encourages the user to participate in a book exchange. 
All you have to do is provide your name, email, and the names and contact information of a few friends who also enjoy reading. You send one book to a stranger and get 36 books from people all over the world.
In reality, the BBB says it's an illegal pyramid scheme. Eventually, the books stop coming and your contact information, and the contact information of friends in family, have been given to a stranger.
Scammers on other platforms
Dominic Chorafakis, a cybersecurity expert at Akouto, says internet scams have surged in recent years. 
"There are definitely indicators on the tech side of things that show an increase in nefarious activity on the Internet over the years," Chorafakis told ConsumerAffairs. "Cybersecurity vendors offering products like anti-virus routinely publish trends and statistics that show an increase in the number and complexity of Internet-based threats. These reports are backed up by independent research organizations, but also by our own experience at Akouto where we see the effects firsthand through our monitored network intrusion prevention program."
Chorafakis says the widespread acceptance of cryptocurrencies has made it easier for online criminals to generate huge profits from their scams and access the funds with virtually no possibility of being identified by authorities.
Consumers encounter scams nearly everywhere
In addition to social media, scams are now widespread on many types of platforms. In a ConsumerAffairs review, Danielia, of Portland, Ore., tells us that she listed her car for sale on Autotrader for a week and received about 50 emails and about half as many texts.
"Not a single one was a real human trying to buy a car," Danielia reported in her ConsumerAffairs review. "I went through dozens of longer conversations, wasting hours of my time, with scammers who ended up trying to scam me into buying fake VIN reports from specific sites, wanting all my personal info to send me fake certified or cashier checks to have me ship the car to them, people who started non-stop text messaging me trying to get me to mail them the title, changing phone numbers as soon as I could block them."
Danielia also said she was unable to find a way on the Autotrader website to report the scams. 
Richard, of Malibu, Calif., says he has even encountered scam projects on Kickstarter, a platform seeking donations for worthy causes. He says some of the causes are fake.
"After taking your money they simply disappear," Richard wrote in a ConsumerAffairs review. "Apparently, Kickstarter has no recourse or any way to filter out these scams."
The lesson for internet users these days is to be extremely careful online, especially when it comes to divulging information. The advice from the BBB is to never give your name, address, email, or other sensitive information to a stranger. Doing so will make you vulnerable to other scams and identity theft.