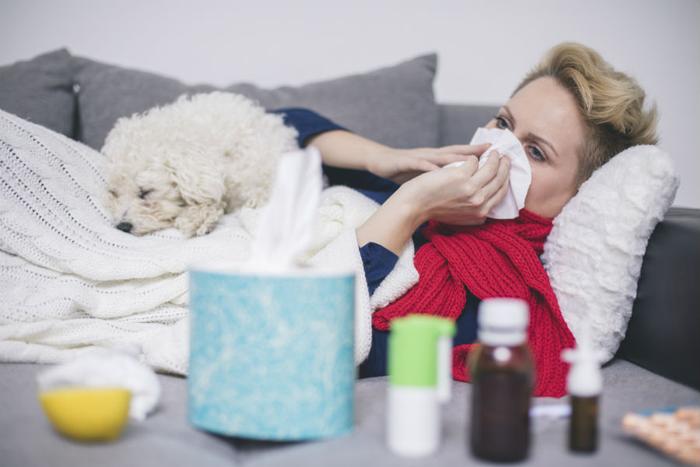 This has not only been a worse-than-usual flu season, consumers are being victimized by fraudulent and unapproved flu treatment products.
The Food and Drug Administration (FDA) says there has been an increase in the number of "bad actors" preying on flu victims and those who fear getting the virus.
"We understand the toll this year's flu season has taken on people's lives," said FDA Commissioner Dr. Scott Gottlieb. "As the flu continues to make people sick — and even cause deaths — unscrupulous actors may also be taking advantage of unsuspecting consumers by promoting their fraudulent products that have not been reviewed by the FDA to be safe and effective."
Gottlieb says most of these products are hawked online, but that some may actually show up in retail stores.
How to spot a fake
It's easier to spot one of these bogus products if you remember that there are no legally marketed over-the-counter (OTC) drugs to prevent or cure the flu. There are legal OTC products that can help a flu sufferer feel better by addressing symptoms like fever, muscle aches, and congestion.
Gottlieb says consumers can avoid a fraudulent flu product if they avoid any product that claims it can cure or prevent the flu. Specific red flags include:
A product claims it can reduce the length or severity of the flu

A product says it will boost your natural immunity so that you don't need a flu shot

A product claims to be an alternative to the flu vaccine

A product claims it can prevent the flu
If you have the flu, you probably need to see a healthcare professional so you can be treated with antiviral drugs.
Less-effective flu vaccine
The best way to avoid getting the flu is to get a flu shot and to practice safe hygiene, including thoroughly washing your hands on a regular basis. However, this year's vaccine has been less effective, which may have opened the door to more flu-prevention hustlers.
Gottlieb says flu fraud scams are worse that just a waste of money. He says they can lead to delays in getting a proper diagnosis and treatment, and may even lead to more serious injuries or death.
In its latest flu season surveillance report, the Centers for Disease Control and Prevention (CDC) says the number of influenza A cases in the U.S. is declining, but the number of influenza B cases is rising.
The proportion of deaths attributed to pneumonia and influenza is still above the system-specific epidemic threshold that national health officials have established.