---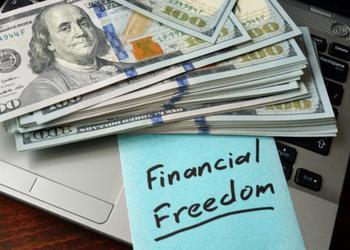 Despite the economic battering a huge segment of U.S. consumers suffered in the aftermath of the Great Recession, a new survey suggests they still have their eye on traditional financial goals.
TD Bank commissioned a survey of U.S. consumers, quizzing them on which economic milestones they hope to achieve. The number one dream for just about everyone is living debt-free.
The survey found that 61% long to get out of debt, valuing that milestone even more than owning a home and having an emergence savings account.
But about one-third of consumers in the survey considered investing an important milestone, suggesting they aren't quite sure how to go about reaching their financial goals.
Doesn't happen overnight
"Financial success is not something that happens overnight—it takes time and planning," Andrea Johnson, TD Bank's head of financial education, said in a release. "When consumers build a solid foundation with a realistic budget and savings plan, they can reach their goals."
When consumers say they don't think they are reaching their financial goals, they are most likely to say that living paycheck-to-paycheck is the reason. Other reasons include huge balances of credit card and student loan debt.
Generational differences
Johnson says Millennials have unfairly earned a reputation for being less financially responsible than previous generations. She says the opposite is true. They may put off traditional milestones like marriage and having children, but when it comes to finances, they have more in common with their grandparents than their parents.
When asked to articulate their financial philosophy, most Millennials give old fashioned advice; "don't spend what you don't have." While Baby Boomers tend to follow the financial advice of paid professionals, Millennials tend to do their own research, using online resources.
What the generations have in common is a desire to learn more about finances. Two-thirds of consumers say they've never attended a class on personal finance, but more than 60% expressed a desire to do so.
---