---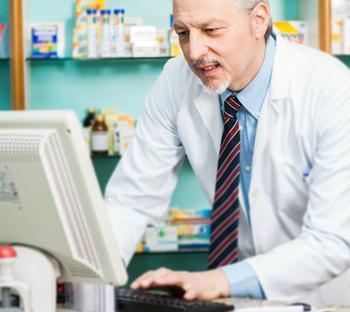 While there may still be a corner drug store where you live, more often than not consumers are getting their prescriptions filled at one of the nationwide pharmacy chains. While the operation of these stores tends to vary store to store, city to city, there are some common complaints.
For example, one of the biggest complaints about Walgreens has to do with its prices. Karen, of Ft. Lauderdale, Fla., reports picking up a week's worth of prescription medicine for $60.
"I just picked up a month's worth of the same meds for 25% less," Karen wrote in a ConsumerAffairs post. "I got a week's worth of my medicine at Walgreens at the same price [I paid] for a month's supply at the neighborhood pharmacy! How is this legal? Pharmacies can charge whatever they want?"
Well, yes they can. Generally they try to match their competitors, but not always. Chris, of West Lafayette, Ind., noticed that he paid over $300 each for two prescriptions for levofloxacin 750 mg 10 tabs at Walgreens.
"While at another pharmacy, I asked the pharmacist about the price for this drug in this amount," Chris writes. "Imagine my surprise when she told me it ranged from $79 to $89. I went to Walgreens and asked if they had made a mistake in charging me over $600 for a prescription that should have cost me around $200. I was told by Walgreens that this was their 'cash' price for these drugs. I asked why such a discriminatory practice was in force, cash vs. insurance price, no answer."
Prices vary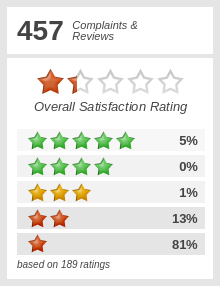 A price discrepancy of that amount seems unusual since pharmacies are in close competition with one another, however there are cases where one chain will charge significantly more than another. A recent Consumer Reports study found Costco offered the lowest retail drug prices and CVSthe highest. The study concluded that failing to shop around for the best price could cost consumers $100 or more each month.
The biggest knock on CVS pharmacies appears to be the competence level of employees. Again, situations may differ store to store, but an anonymous poster from Lighthouse Point, Fla., who said he is a retired doctor, wrote a scathing review of his local CVS store.
"The customer service representatives are very often incompetent; often, I will call back several times in one day getting completely contradictory information from separate representatives," he writes. "I am required to spend excessive amounts of time on the phone to get anything done. This is truly upsetting. They lose prescriptions, cancel orders, forget to auto-refill, change credit cards, overcharge, etc. I am a physician having these difficulties getting my own prescriptions filled. I cannot imagine how the elderly, less educated, less motivated, less computer-savvy, or persons with other difficulties can even begin to manage the monstrous system."
Getting frustrated
Jennifer, of Weymouth, Mass., says she is a longtime CVS customer who is also getting frustrated.
"It seems to be that every time I go to get a prescription, there seems to be a problem," Jennifer writes. "Last Sunday my prescription was supposed to be ready. I have been back to the pharmacy three times within this week. I contacted my doctor and told her they don't have my prescription. She has called two times to check to see if my prescription was ready and a CVS rep has said it was 'all set'. I've called and went to the CVS to get the prescription and it's not there."
Not getting a prescription filled in a timely manner can be a serious problem for patients dependent on their medicine. Jennifer should have cancelled her order and placed it at another store at the first sign of trouble.
Privacy concern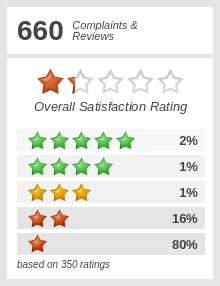 Kathy, of Clarence, N.Y., uses a Rite Aidpharmacy. Or rather, she did until she discovered that she had been enrolled in a Prescription Advisor program without her knowledge.
"When I asked what this is about, I was told that according to my 'score,' I was not taking the medication correctly," Kathy wrote in a post. "I told the pharmacist I did not authorize participation in the program and wanted to 'opt out.' I was told that was not possible. I researched this program and found that in a press release date April 10, 2012, it was clearly stated that, 'participation in the program is optional.' When I re-contacted the store, I was told I could not opt out. So much for privacy!"
Another complaint that seems to be common among all the big chain pharmacies is that sometimes consumers report getting shortchanged on their prescriptions, reporting anywhere from two to 30 fewer pills in the order than prescribed. This is especially troubling if the prescription is for a narcotic.
Skimming?
"Almost every time I've gone to Rite Aid Pharmacy to fill a controlled substance prescription, I was given a lesser amount of pills than prescribed," writes Kenneth, of Hoboken, N.J. "When I complained to the pharmacy manager about this issue, I was rebuked and they denied ever having been responsible."
Tina, of West Columbia, S.C., reports picking up a prescription at Walmart and finding the order was 30 pills short.
"I will be going to Walmart today where I will meet with a county officer to fill out a report," Tina writes. "I have also called and left a message with Drug Control but I am still waiting for them to return my call. I will go on every site I can find to make other people aware."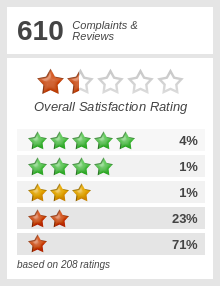 Thomas, of Coatsville, Pa., reports a similar experience with CVS when he picked up his wife's prescription for oxycodone, a narcotic painkiller favored by some prescription drug abusers.
"She counted the tablets and got 38, so I counted the tablets twice and got 38, not 40," he writes. "Is there someone I can contact about these missing narcotic tablets?"
Yes. If you suspect that a pharmacy is deliberately shorting a prescription for a narcotic drug, law enforcement officials would probably like to know about it. If your local police department has a narcotics bureau, that's a place to start. Otherwise, you could contact the state police.
---