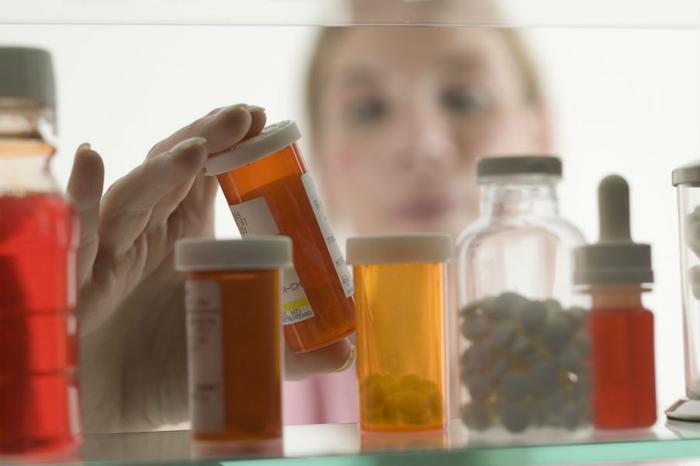 National Drug Take Back Day is coming up this Saturday, April 28. The nationwide event, held by the Drug Enforcement Agency (DEA), is an opportunity for consumers to safely dispose of dangerous expired or unwanted prescription drugs -- an action that is crucial in the midst of America's opioid drug abuse epidemic.
Surveys show that a majority of teens who have taken a prescription medication for a non-medical reason said they did so because it was easy to get from their parents' medicine cabinets.
"Medicines that languish in home cabinets are highly susceptible to diversion, misuse and abuse," the U.S. Drug Enforcement Administration (DEA) noted in a statement.
Curbing misuse and abuse
To keep leftover medication from ending up in the wrong hands, consumers can drop off their old pills or patches between 10 a.m. and 2 p.m. at a Take Back Day location near them. The service is free and anonymous.
Disposing of expired or unwanted medication isn't only a good way of combating the opioid epidemic, it's also good for the environment. According to the DEA, the "usual methods for disposing of unused medicines -- flushing them down the toilet or throwing them in the trash -- both pose potential safety and health hazards."
Last year's Take Back Day resulted in more than 912,000 pounds of prescription drugs being handed over to the DEA and local law enforcement partners. More than 9 million pounds of pills have been turned in over the course of the previous 14 years that Take Back events have been held.
Finding a disposal site
This year, Google has partnered with the DEA to help consumers find a disposal site near them.
"Using Google Maps API, our team worked with the DEA to create a locator tool for the National Prescription Drug Take Back Day," Google said in a statement.
"The locator tool can help anyone find a place near them to safely dispose of leftover prescription medications. Click on the image below to access the locator, and enter an address or zip code to find nearby Take Back Day events this Saturday and help fight the opioid epidemic."
Consumers can also find a nearby prescription drug drop off location by visiting DEATakeBack.com.