---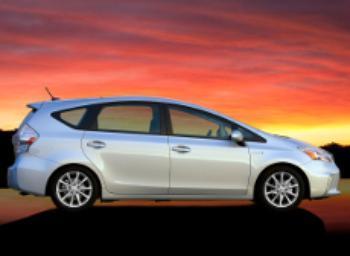 Is the U.S. really going green? A new study suggests as much. National car leasing firm Swapalease.com says there won't be as many luxury cars with big red bows this holiday season.
Instead, look for little fuel-sippers with big green bows.
Swapalease.com says the previous two Decembers have shown a jump in eco-friendly vehicle preference compared with luxury model demand. In 2011, Swapalease.com processed an additional 5.5% luxury vehicle transfers in December compared with November. In a similar analysis for non-luxury and eco-friendly vehicle transfers, that percentage jumped 26.4% between the two months.
"The data is significant because leasing generally skews higher for luxury models, and December has traditionally been a good month for luxury vehicle shopping activity," said Scot Hall , executive vice president of Swapalease.com. "Looking at the larger picture, we aren't terribly surprised because of all the emphasis that's been placed on smaller cars with better fuel economy and additional features."
Vehicles such as the Ford Focus and Escape, as well as the Chevrolet Cruze and Toyota Prius are among today's non-luxury vehicles that boast strong fuel economy. What's more, these cars are equipped with technology and features that rival luxury models and fuel economy has improved noticeably for both smaller and mid-size sedans.
Luxury vehicle brands such as Lexus, BMW and Mercedes-Benz each boost the volume of their marketing during December to take advantage of the holiday shopping season. All three brands enjoy among the top transfer volume on Swapalease.com throughout the year, which makes the focus on this particular trend even more noteworthy.
---