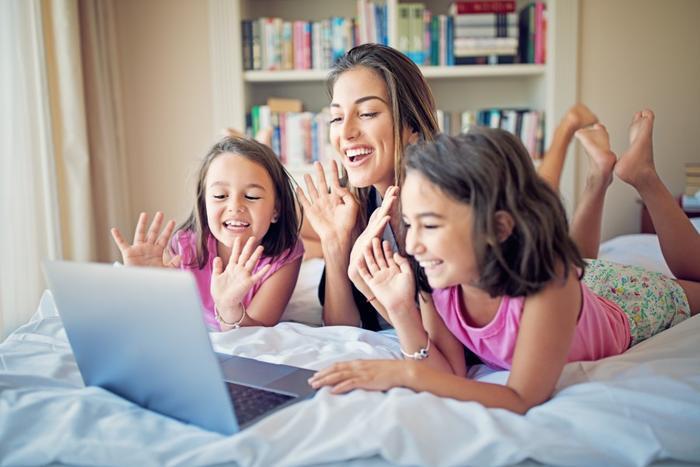 Mother's Day celebrations may look a little different this year due to social distancing guidelines and other COVID-19 restrictions, but most consumers plan on celebrating the holiday nonetheless. 
More than 8 in 10 consumers will be celebrating Mother's Day this year, according to the National Retail Federation (NRF). Two-thirds of those polled by the NRF said they plan to celebrate the occasion virtually.
"Whether they are able to gather in person or will connect through phone calls or video chats, consumers want to use Mother's Day to show their moms, grandmothers and the other maternal figures in their lives that they care," the NRF said in a statement. 
Spending a little more 
This year, consumers will spend about $8 more on Mother's Day gifts. The average spending total on gifts for mom will be $205. Total expected spending on moms is expected to be $26.7 billion. 
Categories like electronics, housewares, gardening tools, and books are more popular this year than they have been in over a decade, according to the NRF's survey of 8,294 adults. 
While many consumers plan to celebrate virtually, such as via video chat, the NRF found that 46 percent of people still want to celebrate the day in traditional ways, such as with brunch or a special outing. 
The survey, which was conducted in early April, found that more than three-quarters of consumers spending less on Mother's Day this year cited limitations stemming from COVID-19.
"Families are in an unusual position this year. Some consumers are looking to make up for the fact they can't take mom out by sending her something a little extra special this year," Phil Rist, executive vice president of strategy for Prosper Insights, told the NRF.
Getting creative
Google said searches for "Mother's Day gifts during quarantine" recently saw a 600 percent increase across the U.S., the Associated Press reported. 
Some ways consumers plan on celebrating in the midst of the pandemic include socially distanced brunches, creating a "thank you" video for mom, and making the most of isolation by organizing a special indoor event.