---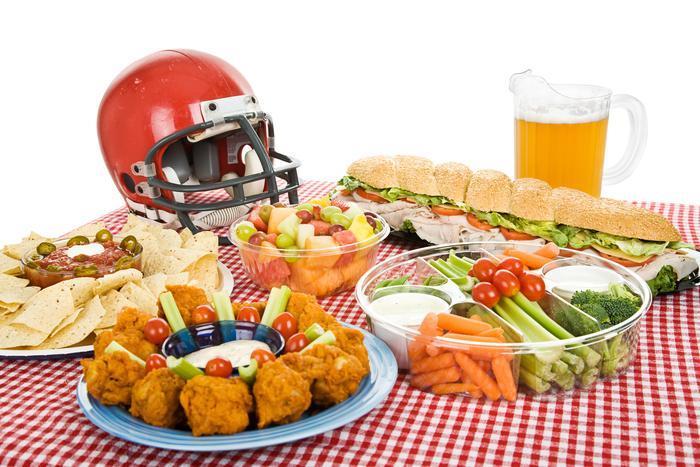 While no knows whether Atlanta or New England will be this year's Super Bowl champ, it's a pretty good bet that U.S. retailers will come out on top.
The National Retail Federation's annual Super Bowl Spending Survey projects consumers in this country will spend an average of $75 for a total of $14.1 billion on decorations, party food, accessories, and other Super Bowl "necessities." That's down about $1.4 billion from last year.
"With the holidays past us, consumers are looking forward to spending time with friends and family for some good old-fashioned fun to celebrate the big game" said NRF President and CEO Matthew Shay.
Prosper Insights & Analytics, which conducted the survey, says of the 76% who plan to watch the game, 80% say they will purchase food and beverages, 11% will buy team apparel or accessories, and 8% will splurge on new TVs to watch the game at home.
Some 45 million people told the pollsters that they'll be hosting a Super Bowl party, and 27% plan to attend a party. Bars and restaurants can expect a good turnout with 12.4 million people planning to head out to watch at their favorite local spot.
Why we watch
Over 43% of viewers say the most important part is the game itself, 24% cite the commercials,15% just want to hang out with friends, and 12% think the half-time show is their top highlight.
The survey also found that 78% of viewers watch the commercials for entertainment and 18% say they make them more aware of the advertiser's brand. However, just 10% say the commercials influence them to purchase products.
Sixteen percent believe advertisers should save their money and pass the savings along to the consumers, while 10% say the commercials make the game last too long.
The survey, conducted January 4 -11, has a margin of error of plus or minus 1.1%. It asked 7,591 consumers about their Super Bowl plans.
---