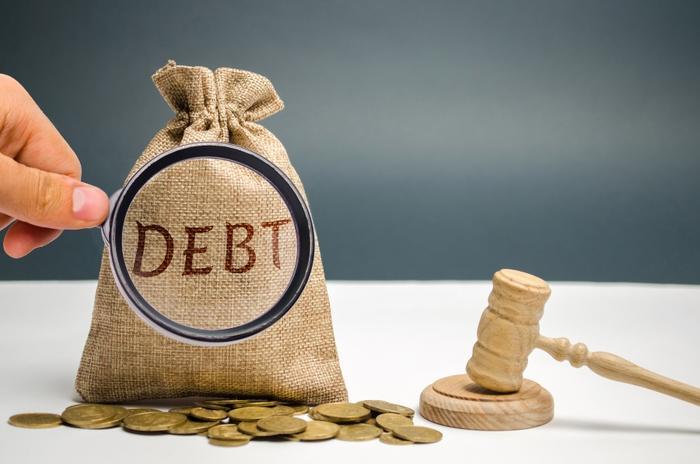 Finances have become compromised for many consumers who have been forced to stay home during the COVID-19 pandemic, which means many are struggling with debt. The benefits from last month's stimulus have left many consumers wanting more assistance, as the unemployment rate continues to soar and retirement plans take hit after hit. 
Now, experts at The Pew Charitable Trusts have found that consumers who show up to court for debt settlement are often unrepresented and forced to go up against lawyers and hired professionals. This makes outcomes unbalanced and debt even harder to eliminate. 
"As the COVID-19 pandemic continues to shutter businesses and disrupt the national economy, the number of debt collection lawsuits may continue to grow," said Pew project director Erika Rickard. "This coming wave presents a critical opportunity for court leaders and policymakers to take action to ensure that all parties in state civil courts have the chance to be heard and receive a ruling based on facts." 
Getting representation
Pew explained that this trend of consumers going to court without legal representation is a new one, and it often leaves them vulnerable to those with more legal prowess. 
Moreover, they found that communication from court systems is spotty, making it impossible in many cases for consumers to even show up. This then forces the judge to declare it a default ruling, which occurs in 70 percent of all civil debt cases. 
When this happens, the businesses aren't required to present any facts or figures. Instead, consumers are left to pick up the final price tag -- which then includes court fees and interest that increases the amount of debt owed. 
Leveling the playing field
The goal of this report was to help level the playing field for consumers. Not only are the experts calling for better accountability in these cases from the states and courts, but they're also pushing for consumers to show up to court with legal representation. According to their work, the decisions of debt-related civil court cases tend to have better outcomes for consumers when they're not facing it alone. 
Moving forward, the experts want courts to be more transparent about civil cases with both parties. This can lead to fairer decisionmaking and ensure that everyone's voices are heard. 
"Debt collection cases epitomize the challenges facing the civil legal system nationwide," said Rickard. "But state leaders are beginning to act to address critical issues of access and efficiency. The steps outlined in this report can help them do even more to improve the handling of these cases and the outcomes for all parties." 
To see the full Pew report, click here. If you're someone who is struggling with debt and in need of professional assistance, check out ConsumerAffairs guide on the best debt settlement companies here.