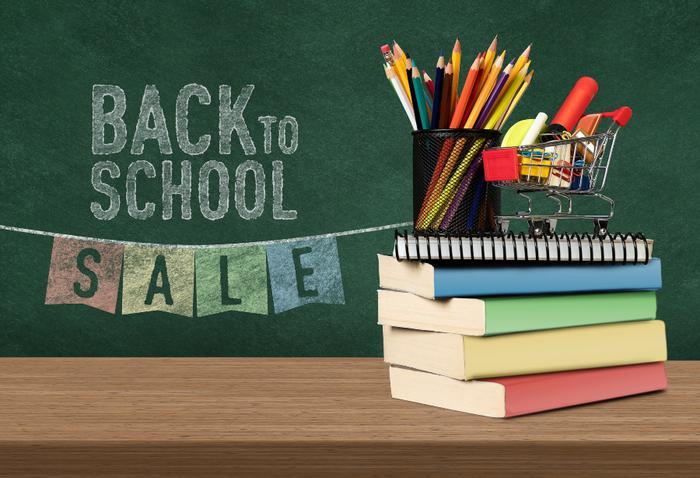 Have you seen many ads for back to school sales yet? By this time in July, retailers are usually competing hard for parents' and students' dollars.
But this year, with the coronavirus (COVID-19) flaring up in wide areas of the country, uncertainty prevails. Even in areas where the decision about the school year has been made, many districts have announced only limited classroom attendance.
As a result, there's growing evidence that consumers aren't shopping for back to school items like they have in the past. New data from Numerator, a market research data company, shows that back to school advertising is down 50 percent over this time in 2019.
By this time last year, Staples, Target, and JC Penny had already started advertising their back to school products. So far this year, Numerator researchers say Walmart is the only "big promoter" retailer running back to school ads this early in the season. 
Advertising now could be risky because the Numerator research shows an overwhelming majority of households -- 77 percent -- have said they expect their back to school shopping experience will be different this year. One in three households have indicated that they plan to do minimal shopping and do not plan to take their children to stores for the normal school supply selection. 
Strong preference for online shopping
When they do shop, 41 percent of households indicate they will likely purchase supplies online, avoiding brick and mortar locations. 
"The lack of clarity on back to school is both understandable and frustrating," said Eric Belcher, CEO at Numerator. "Two-thirds of consumers report they still don't know if their kids will be in live or virtual classrooms.  As consumers wait to see what back to school looks like, brands and retailers are waiting too." 
The Numerator research is consistent with a report earlier this month from Deloitte, which predicted that consumers would spend less, or at best about the same, on back to school supplies this year.
Where spending does increase, the analysts at Deloitte expect it to be for technology to facilitate online courses.