---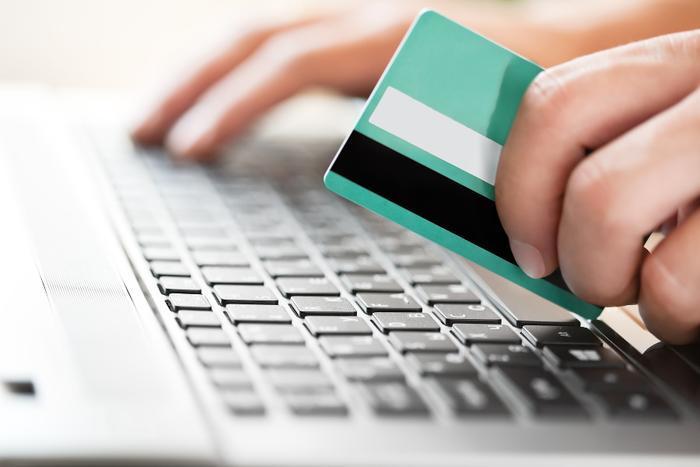 Consumers were on a shopping spree in September and in large part were using credit to pay for it.
The Federal Reserve reports consumer credit increased at a seasonally adjusted annual rate of 6.5% during the third quarter. Revolving credit – things like credit cards -- increased at an annual rate of 3% while non-revolving credit, such as car payments, increased at an annual rate of 8%.
Much of the increase came late in the quarter. In September, consumer credit increased at an annual rate of 6%.
Consumers have steadily increased their use of credit since the Great Recession, when credit totals actually started falling.
Cars and college
While some growth in credit use is good for the economy, where the credit is used is also important. It can either be helpful or harmful. The Fed report shows two of the biggest areas of credit spending were auto financing and student loans.
Car loans surged, along with rising new car sales. Cheap financing continues to draw consumers to new car showrooms month after month and can have a stimulative effect on the economy.
College loans, meanwhile, continue to be an area of concern. The Consumer Financial Protection Bureau (CFPB) has warned that the $1.2 trillion student loan balance is placing a heavy burden on students and the economy as a whole.
It found that in 2010, 67% of bachelor's degree recipients used loans to pay for their education.
"If you have to take out student loans, comparing your options can help you find the student loan best suited for your needs," CFPB advises.
Double-digit interest rates
Meanwhile, consumers carrying balances on their credit cards paid an average of 15.09% in early November, according to CreditCards.com's weekly rate report. The company's average is made up of 100 of the most-used credit cards in the U.S., but does not include introductory "teaser" rates.
The Fed report shows outstanding credit balances of all types – excluding those secured by real estate – increased by more than $15 billion from August to September. But the relatively small increase in credit card balances suggests consumers aren't stepping up their spending heading into the holidays. At least, they aren't using plastic.
Reluctant spending
A recent survey by the National Foundation for Credit Counseling (NFCC) suggests that increases in consumer credit – particularly credit cards – have been reluctant, with consumers increasing their worries about their finances since the Great Recession.
The survey found that 92% of those polled expressed a fear of running out of money. Sixty-four percent said they were worried they wouldn't have enough money to pay each month's bills.
"The focus on immediate needs, as opposed to future ones such as retirement, reflects the uncomfortable financial situation in which many Americans live month after month," said Gail Cunningham, spokesperson for the NFCC. "Entering the holiday shopping season already struggling to meet existing debt obligations will only add more pressure on the family."
---