---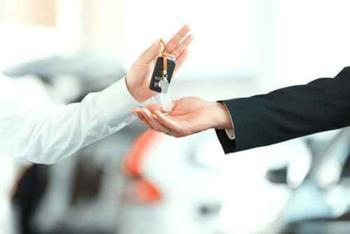 Consumers continue to increase what they are willing to pay for a new car or truck. Kelley Blue Book (KBB) reports the average transaction price of a new vehicle rose 1.7% in November from the the same month a year ago.
That doesn't mean the price of a new vehicle jumped that much. It means consumers purchased more expensive vehicles, or cars with more options. The average transaction price last month was $34,948, up $581 from November 2015.
"Climbing transaction prices reflect the shift in consumer preference from cars to more expensive trucks and SUVs," said Tim Fleming, analyst for Kelley Blue Book. "Manufacturers with strong truck and SUV lineups are currently seeing record pricing, especially in these late fall months when these segments are especially popular."
Small SUVs fall out of favor
But Fleming says subcompact utility vehicles, the segment that has been powering the auto industry for much of the year, is showing signs of slowing. The average transaction price for these vehicles has fallen 1% because dealers have been forced to cut prices to clear inventory.
Fiat Chrysler, which makes the popular Dodge Ram truck line, saw the biggest year-over-year increase in what consumers were willing to pay for its vehicles. It's average transaction price was $36,244, a 4.7% increase.
Honda and Hyundai-Kia, meanwhile, saw their year-over-year transaction prices decline. Both are best known for their small SUVs and subcompact sedans. Honda's average transaction price fell 0.1% while Hyundai-Kia was off 1.7%. The only other carmaker to report a lower transaction price is Volkswagen, which is dealing with a whole other set of issues.
Nissan bucks the trend
While Nissan also is heavy on the declining segment of the market, it actually posted a 3.4% increase in its average transaction price. KBB says Nissan got a boost from its new Armada SUV, which increased 16% year-over-year, and the Titan XD pickup helped push the Titan's average transaction prices up 34 percent to $50,447.
The take away for car shoppers is this: if a new vehicle is on your holiday wish list, you'll pay a premium price for a pick-up but might get a great deal on a small SUV.
---