---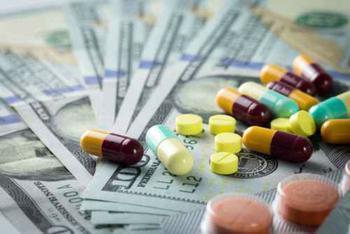 Drug prices have been a hot topic of conversation recently. Drug companies have come under government scrutiny for buying the rights to certain drugs and hiking up prices to make a profit.
While some generic drugs could provide a less expensive alternative, critics argue that this business practice plays on the tendencies of many consumers who want to buy a brand that they recognize, are comfortable with, and is recommended by their physician.
But how much have these tendencies hurt consumers financially? Apparently, quite a bit. A recent study estimated that consumers spent an extra $73 billion on brand name medications between 2010 and 2012, money that could have been saved if they had chosen to buy less expensive, generic drugs.
However, the same researchers who conducted this study believe that therapeutic substitution, the practice of taking drugs that are not preferred by pharmacists and physicians but have equivalent results, could save consumers money in the long run.
Billions in extra spending
The study, which was led by Dr. Michael E. Johansen from Ohio State University and Dr. Caroline Richardson from the University of Michigan, Ann Arbor, collected data on 107,132 individuals who had taken part in the Medical Expenditure Panel Survey.
Participants were asked about which prescription drugs they used between 2010 and 2012, with the researchers noting which drug classes had generic or over-the-counter (OTC) alternatives to the brand name drugs.
The researchers found that, out of the $760 billion that was spent on prescription drugs between 2010 and 2012, 9.6% of total prescription medication expenditures were spent on brand drug overuse – that equates to nearly $73 billion. The amount of money that consumers spent out of pocket for these brand name drugs came to nearly $24.7 billion.
The findings indicated that consumers opted for brand name drugs most often for drug classes like statins, atypical antipsychotics, proton pump inhibitors, selective serotonin reuptake inhibitors, and angiotensin receptor blockers.
Therapeutic substitution
While the authors of the study admit that their work would need further verification, they are quick to note that therapeutic substitution could be a viable option for decreasing drug costs to consumers. The fact that many physicians view therapeutic substitution as an affront to their autonomy may be a sticking point, but they assert that it should be considered nevertheless.
"There was a large amount of excess expenditure on branded drugs between 2010 and 2012 in classes that could have incorporated therapeutic substitution. Although therapeutic substitution is controversial, it offers a potential mechanism to decrease drug costs if it can be implemented in a way that does not negatively affect quality of care," they said.
The full study has been published in JAMA Internal Medicine.
---