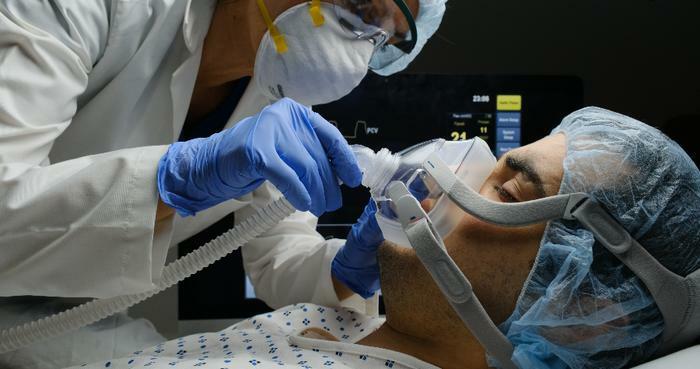 The COVID-19 pandemic has affected nearly every aspect of consumers' lives over the last year. Now, a new study conducted by researchers from Michigan Medicine is predicting that the pandemic is also likely to leave consumers with more medical bills.
The team explained that many insurance companies had granted consumers a grace period to deal with any bills that came from coronavirus-related hospital stays. Since many companies are preparing to bring that grace period to an end, it means that consumers will have to pay. Because a larger proportion of older people have had stays in the hospital as a result of COVID-19, this group is likely to be disproportionately affected by these new medical expenses.
"Insurers may choose to extend their waivers for enrollees with Medicare Advantage and private insurance coverage," said researcher Dr. Kao-Ping Chua. "But if they don't, patients will be faced not only with the physical and emotional toll of COVID-19 hospitalizations, but also the financial toll." 
What will these bills look like?
To gauge the cost that many consumers could be dealing with in the near future, the researchers pulled data from influenza-related hospital stays in 2018. Their work included information on nearly 15,000 patients who had been admitted into the hospital with the flu and the bills they were left with afterward. All of the patients were covered by Medicare Advantage plans, which are run by private insurance companies that charge out-of-pocket fees.
Based on their comparative analysis, the researchers anticipate that COVID-19 hospital stays will run consumers roughly $1,000; flu-related hospital bills topped out at $2,500 in 2018, but this affected just three percent of the participants. 
For patients who were in the intensive care unit (ICU), these costs are likely to be higher. About one-third of the patients involved in the study needed ICU treatment, which the researchers believe is close to the rate of ICU treatment for COVID-19.  
To ensure that consumers don't avoid seeking emergency care out of fear of accruing more medical bills, the researchers are calling on policymakers to step in and do their part. Hospital stays related to COVID-19 have been fully covered since the start of the pandemic, and the team says extending this coverage is a crucial step to ensure treatments are accessible to all consumers. 
To see how insurance companies are handling COVID-19-related costs, click here.