---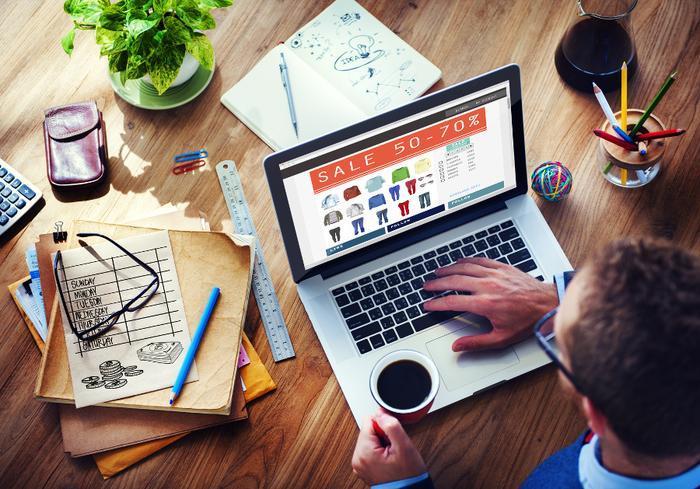 Online shopping was supposed to be the death of brick-and-mortar retail. When consumers could find what they want online, comparing prices from dozens of different retailers, why would they make the effort to go to the mall?
And for a while, it seemed to be working out that way. A few years ago brick-and-mortar retailers were in a tizzy over "showrooming," the practice of visiting a store to actually see and hold the desired item, then using a smartphone to find the best price online and ordering it.
After initially trying to discourage the practice, savvy brick-and-mortar retailers learned to adapt to it, offering to meet the lower online price. They also got deeper into the online sales game themselves, expanding their ecommerce presence and trying to make the online shopping experience better aligned with what consumers want.
The challenge
That last part may be proving to be more of a challenge.
A new report from Monetate, a company assisting retailers with marketing, finds the conversion rate from consumers shopping online to actually making a physical purchase has been steadily dropping. What makes this worrying for online retailers, the decline has occurred at a time when overall traffic to the sites has risen.
So consumers are looking more but they aren't buying as much. Yet the latest consumer sales report showed rather strong spending, so the money is being spent somewhere.
Reverse showrooming?
It would be quite a turnabout if consumers were reversing the showrooming practice – researching planned purchases online and reading recommendations and product reviews before heading off to a brick-and-mortar store to buy it.
There's no existing research showing that's the case, but there have been some interesting trends lately. An early June report by comScore found consumers still like going to brick-and-mortar stores. The report uncovered a preference for picking up items at a store, rather than having them shipped to their home.
Consumers seem to like the ability to read reviews and recommendations that are available online – a study last year found 85% of female shoppers relied on them – but may not always be comfortable with their package being dropped on the doorstep when no one is home.
The bottom line
The Mometate report concludes that the online marketing tactics that are in place are proving to be tempting shoppers enough to click and browse, but not enough to buy. The company believes making this data more relevant to shoppers is critical to converting lookers to buyers.
"Product recommendations are key to driving ecommerce performance," said Lucinda Duncalfe, CEO, Monetate.
But so is a consumer willing to spend money. The report found overall, average order values (AOV) dropped from $125.15 in the first quarter of 2014 to $122.65 in the first quarter this year.
---