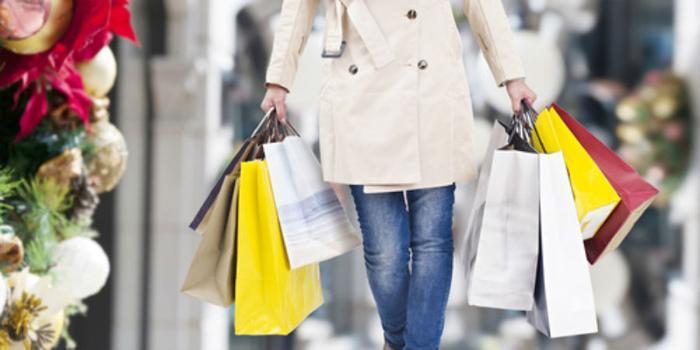 Retailers offered attractive doorbuster deals on Thanksgiving and Black Friday, and consumers rewarded them with record spending.

So far only the data on online spending has been tabulated, and those numbers are eye-popping. Adobe Analytics, which monitors traffic for 80 percent of the major online retailers, reports consumers spent $6.22 billion online on Black Friday, an increase of nearly 24 percent over 2017.

However, Thanksgiving Day sales were even more impressive in terms of their growth. Adobe reports online spending on Thanksgiving totaled $3.7 billion, a 28 percent increase over last year. Adobe also noted that, for the first time, the prices on Thanksgiving Day were as low as those on Black Friday.
Phil Dengler, a principal at shopping site BestBlackFriday.com, says this year's Black Friday deals compared very favorably to last year.

"While quantities were limited on the some of the top doorbusters, I would say Black Friday is only improving," Dengler told ConsumerAffairs. "Many more deals are available online now, and more stores are participating."
Other emerging trends included the increasing use of smartphones to place online orders. Adobe found a third of Black Friday's online sales originated on smartphones for a total of $2 billion. Consumers also made significant use of brick and mortar options to buy online and pick items up at the store. Adobe said "click and collect" orders were up 73 percent over last year.
Foot traffic was down
With increasing options to buy without having to actually go inside a store, foot traffic was down on Black Friday. The New York Times found several malls around the country it surveyed were not any more crowded than on a typical Friday.

In years past, stores usually stocked a limited number of sale items, creating a frenzy among shoppers and sometimes dangerous stampedes. The Times reports that was largely absent this year.

The Wall Street Journal reports that initial calculations show that Black Friday foot traffic in stores was lower than last year, continuing a trend that began with the surge in online shopping over the last decade.

That said, brick and mortar stores did very well. According to real-time data supplied by Mastercard, overall sales on Black Friday reached $23 billion, a 9 percent increase over 2017.
Cyber Monday deals
Some retailers like Target and Amazon have expanded today's Cyber Monday sales into a week-long event by offering discounted items each day. Amazon's deals today include a wifi-connected smart pressure cooker for $89.95, marked down from $149.95; and an Ancestry DNA testing kit for $49, discounted from $99.

Among Target's Cyber Monday deals is a Swagtron Metro hoverboard for $150, marked down from $230, and up to 50 percent off on hundreds of toys.