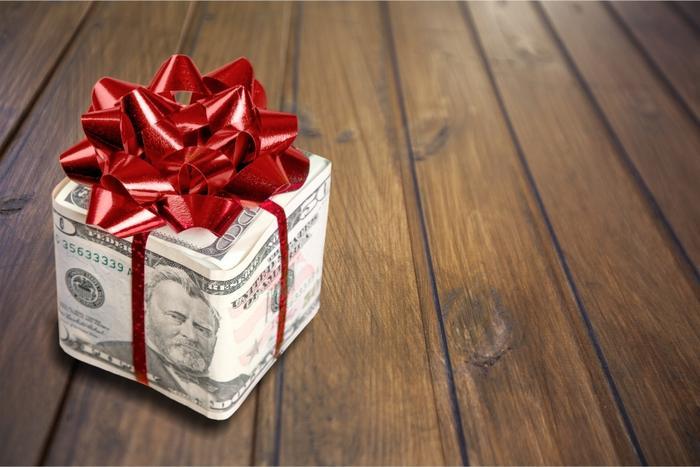 Thanks to the U.S.-China trade war, consumer confidence in America has been on a slippery slope for the last few months.
A logical thinker would presume that downturn would impact the holiday buying season. However, come the holidays, logical thinking goes out the door in favor of making sure that friends and family have what they want under the tree.
In fact, shoppers with kiddos are so concerned about not disappointing their children that 61 percent of them would submissively damage their credit score just to make other people happy, according to a new survey by Self and OnePoll.
Season's reasons
Whether you call it guilt, indulgence, or kindness, all bets are off during the holidays. In addition to dropping an average of $675 on gifts and putting credit scores at risk, consumers are also willing to go to other lengths according to the study:
Almost half of the parents surveyed (46 percent) said they've gone without gifts for themselves or their partner to be able to get their children what they want. 

Fifty-nine percent or respondents owned up to overspending on their kids

Parents place some of the blame for overspending squarely on playground pompousness. Seventy-one percent of the study group said they anguish about their children going back to school after the holiday break and having to face the "what'd you get" tsunami.
"Around the holidays there's a lot of pressure to please everyone – your friends, partner, family, kids, whoever – and be extra generous," James Garvey, CEO of Self told ConsumerAffairs. "Unfortunately, people often equate generosity with spending a lot of money. That can leave you in a tight financial spot for months to come if you don't prepare for it ahead of time."
Adding to the load
WalletHub analyst Jill Gonzalez tells ConsumerAffairs that the study results are in line with previous findings about holiday debt. She points out that 35 million Americans are still carrying debt they incurred from last holiday season.
"The fact that so many people were unable to pay their debt throughout the year, and that so much of the population is willing to go into more debt this Christmas, is alarming. Carrying such a large balance for consecutive years has the potential to damage credit scores in the long term," Gonzalez said.
Ok, boomer
Baby boomers might be quick to pin the go-in-debt trend on the millennials, but they're actually the generation that needs to look at themselves in the mirror because credit card debt is a bigger issue for them.
"As baby boomers reach retirement, often having more debt can be a financial challenge, while millennials have their entire earnings trajectory," Sarah Sattelmeyer, the manager of Pew Charitable Trusts' student borrower success project, told MorningConsult.
Beat it before it beats you
Garvey says there are several things consumers can do to cut down on the amount of debt they might incur during the holidays. One of his suggestions is to draw names from a hat and have each person give just one gift, rather than buying separate presents for everyone. 
"Or offer to host and provide food as your gift, but not extra presents," he said. "A little creativity might be just as well appreciated and keep you from adding to your debt."
"The best way to avoid overspending on the holidays is to start saving in advance," Garvey added. "But if you've passed that point for this year, consider other ways to be generous."