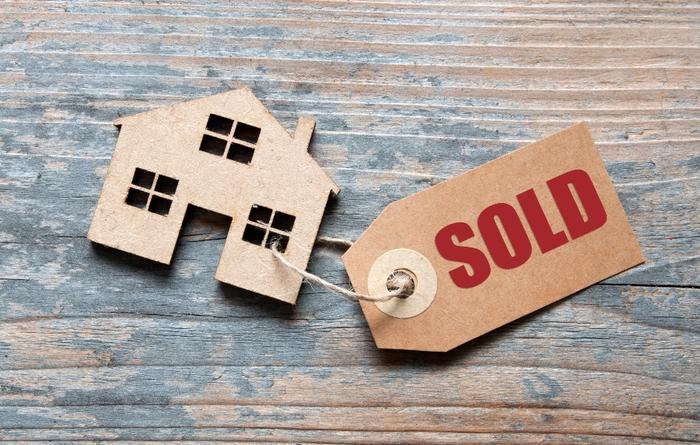 When it comes to the housing market, conditions that favor a buyer don't always favor a seller. Right now, most consumers seem to think it's a good time to be a seller.
A new survey by the National Association of Realtors (NAR) shows a big rise in optimism in the current quarter among home-sellers. Forty-six percent of homeowners said now is a good time to put a house on the market, up from 37 percent in the first quarter.
There could be several reasons for that sentiment. For one, home inventories remain constrained, giving buyers fewer choices and creating competition for those houses that are for sale. NAR Chief Economist Lawrence Yun says the rise in home prices has slowed in recent months, providing another incentive to sell now.
"With home price appreciation slowing, home sellers understand that the days of large price gains from holding an extra year are over," Yun said.
Not such a good time to buy
Fewer consumers believe now is a particularly good time to buy a home, but 38 percent strongly believe it is. Nearly as many believe now isn't a good time to make a move, about the same as in the first quarter.
Consumers in the survey are more optimistic about the economy than many economists. Fifty-five percent of those polled said that the economy is improving, a slight increase from the first quarter. However, many economists have recently suggested that the economy could slow from effects of escalating trade tensions.
Broken down demographically, over half of Gen Xers said they believe the economy is improving, which is also up from 50 percent in the last quarter. Yun said Gen Xers are at a time in their lives when they may be feeling more financial pressures.
"Many in the Generation X population find themselves needing to purchase multi-generational homes," Yun said. "Also, they may be feeling financial stress from caring for aging parents and children of all ages. Nonetheless, they have an optimistic outlook about the future."
Changing home values
Some of that optimism may be tied to the recent sustained increase in home values. Sixty-three percent of those in the survey believe home prices have risen in their communities in the last 12 months, which increases the net worth of homeowners.
The outlook is considerably different among consumers who do not currently own a home. Twenty-seven percent think it would be "very difficult" to qualify for a mortgage because of their financial situation, with another 30 percent saying it would be "somewhat difficult" to qualify.
Yun predicts mortgage affordability will improve in the months ahead because of falling mortgage interest rates and rising wages.